---
What is the Purpose of Fitness Center Software?
What is the Purpose of Fitness Center Software?
By
–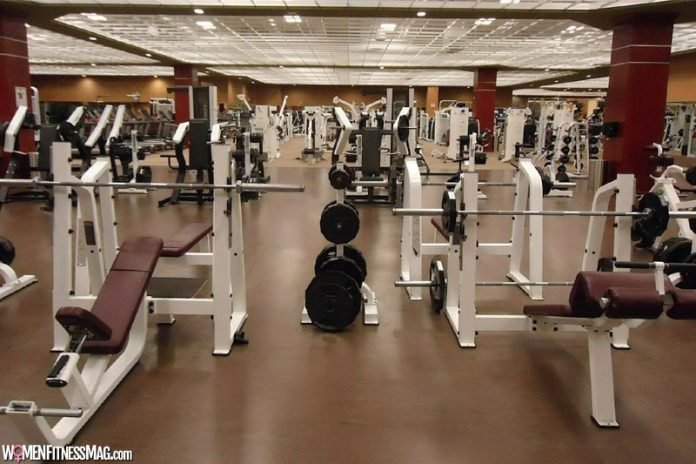 What is the Purpose of Fitness Center Software? In a fitness center, there are so many components like health, recreational, gyms, steam and sauna rooms, massage therapies, sports, and other physical activities. A fitness center also accommodates outdoor activities like running track, swimming pool, and open field for sports.
Nowadays everyone is concerned about their fitness. Fitness centers are growing rapidly because the majority of the young generation is attracted to fitness centers for their fitness, physique, and heath.
Managing so many things manually like customers, staff members, and inventory is not an easy thing to do. Because doing all things manually increases your workload and your time. And it is not effective there is a high chance of mistakes.
To manage all these things automatic fitness center software comes in handy. It is software that streamlines your business in a better way. It helps you to manage all the industries in one place. Also helps you to run your business smoothly and efficiently.
What are the top qualities of fitness center software?
The top qualities in fitness center software are:
Store new members' data in the database like their login and some personal details. This helps in understanding the need of the customer.
It simplifies the methods of booking, managing reservations, appointments scheduling, timings of the class, canceling and rearranging the appointments.
The data of the inventory items. The items which are sold more and the items that are not selling, work on that thing.
Maintain the payment records in the database so you can compare them monthly. And also figure out the profit ratio and sales figure.
This software helps you in many ways and makes your business professional. It is beneficial in so many different ways:
Memberships and membership plans:
Anyone can subscribe to the membership online. Different gym membership plans give them relief so they can subscribe to the best plan according to their budget. Categories in membership show the professionalism of your business. So, the members who did not have much budget can avail themselves the chance and come to your fitness center.
Also if anyone wants to end their membership they can do that easily. And if the membership is going to expire soon they can renew it. This feature gives customers relief and saves their time.
Online appointment and payment methods:
The fitness center software allows customers to do online appointments that saves a lot of time for customers and staff members. In manually booking so much time is wasted like if anyone wants to have an appointment in your fitness center they have to come to your center. After that, if there are people already waiting for the booking of an appointment he has to wait until they got free.
But fitness software allows them to book their appointment in a much simpler and easier way. They can book anytime and from anywhere. This facility is available 24/7 for the customers. That is a lot easier way to book an appointment.
It also gives you an easy method to pay bills. You do not have to wait in the queue lines for paying bills. This software allows you to pay through an online payment method, debit card, credit card, and you also can pay in cash.
Online classes and personal trainer:
In covid, many fitness centers offered online classes. If you have a membership you also can take advantage of this feature. You can take classes from your home without any trouble. And pay your bills online which make thing a lot easier for you.
If you are facing any trouble in group classes you can hire a personal trainer. The personal trainer will give you enough time and train you. You can set your routine with him in which you are free and he is available so you can do your workout without any trouble and disturbance.
Staff and inventory management:
Managing the staff and inventory is not an easy job. Because in fitness center there are a lot of staff members and items in inventory. Handling these things manually gives you a headache. Fitness center software allows you to manage these things in a very easy way.
As a management software, you have the access and facility to manage your staff and inventory efficiently. This software gives you complete control over your staff's activities and inventory check and balance. Because there are a lot of departments in the fitness center you can set different rules for every department.
And your staff can see the upcoming tasks and appointments they have with customers. They also can show their availability so if they are free and the customer arrives they can give them their services. Owners can also analyze the performance of each staff member. So the owner can see who is working hard and who is not loyal to his work.
You can keep an eye on inventory items like how many items are being sold and remaining in the stock. So you can purchase items that are less remaining in the stock to avoid the shortage in inventory items.
Fitness records and reviews:
Fitness management software records every data and details about the customers' fitness. So the customer can see what they need to do more to reach their goals. It also makes a record of customers' attendance and daily routine workout.
The review system attracts more customers. Because there is a high chance of new coming customers will check the reviews of old customers. It makes it easy for new customers to decide whether they want to join your fitness club or not based on reviews.
They know you can not fake the reviews because they know only customers can give the reviews. And other customers only give the best reviews to the best services.
If you want to have the satisfaction level in your business. Then you have to give satisfaction to your customers. For this purpose, Wellyx is ready to give you its services. It helps you to grow your business and reach the satisfaction level you want.
What is the Purpose of Fitness Center Software?
fitness club management system, purpose of gym management system, best gym management software, coast gym software, best gym software, gym management app, gym management software free, free gym software,
Recommended Posts
June 22, 2022
June 21, 2022
June 21, 2022