---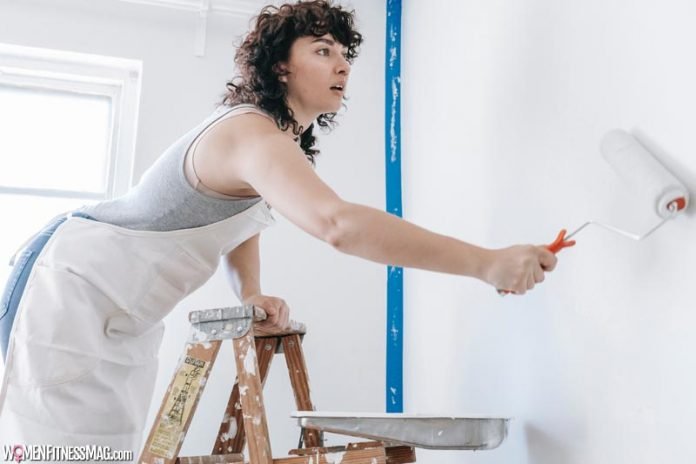 Home Improvement Projects that Increase the Value of Your Property : Not everyone indeed buys a home to resell it. They want to spend their retired life in it and hence, carefully curate every corner with love and emotions. A sense of pride also gets attached somewhere. After all, it is a fruit of labor that they earned through hard work and persistence.
As a homeowner, you can relate to this. You maintain it well because you care for it. But do you know proper maintenance has some practical benefits too? You may not be interested in learning how upgrades and upkeep efforts boost your property value from the reselling point of view, but it can surely be another reason to celebrate the beauty of your home .
You can feel joyous knowing that the time, money, and energy you invested in your home didn't go to waste. Cleaning, repair, replacement, and renovation form an integral part of any home improvement project. But some endeavors make your property more attractive. So, here is a quick look into them to enable you to focus on those areas a little more. It doesn't necessarily have to be about preparing your home for sale. It is all about making sense of everything you do for your abode.
Bathroom
Moisture, steam, chemicals, and other such elements cause your bathroom to lose its luster if you don't maintain it. So while daily and regular cleaning is a must, you need to refresh its interiors from time to time. When you talk about restoring the look, it doesn't mean going for a full renovation, which can be expensive and time-consuming. And that stage can be relevant only when smaller changes fail to create an impact.
Before that, you can get a vanity sink bowl for a modern bathroom . Replace mirror, faucet, shower head, paint, towel racks, etc. If your tub and shower set is looking drab, glazing can come in handy. You don't even have to replace them. Likewise, tile reglazing can also be helpful. It can transform the whole vibe of the room. Many minor upgrades can happen within $ 275.
Kitchen
You can update your kitchen with your DIY skills for a small budget. Change the color of your cabinets, replace old hardware, and the new look is ready. If the countertops have become aged due to heavy use, you can consider a replacement. Appliances don't require frequent attention unless they malfunction. Most of them, including fridges, ovens, dishwashers, and cooktops, come with a long-term warranty. Hence, you don't have to worry about them. However, if pans, pots, and other cookware are dated, you can get the new set for a few thousand dollars. An overall kitchen refresh may cost about $ 1,200.
Painting
A fresh coat of paint can beautify your home interiors beyond imagination, costing anywhere from $ 200 to $ 8,700 on average. If you don't want to get into an extensive process, opt for paint touch-ups for faded or stained corners. But if you need to work on the entire house, make sure you choose only safe colors, such as neutral tones of grey, beige, and white. The total interior painting job usually requires a budget of around $ 8,000.
Regular maintenance
Fused bulbs, damaged fittings, loose hanging doorknobs, and others are the telltale visuals of a neglected house. No matter how clean and well-sanitized you keep your place, these sights can set a bad example. Others can also form an opinion about the quality of your structure. They can feel that your home looks clean, but it may have many structural issues. That's why you should not leave anything which doesn't cost much in terms of money, time, and effort. Instead, fix them quickly before your guests notice them.
Keeping them in poor condition may not be a good practice from the point of property value also. If you put your property up for sale, people may get disappointed coming across such things and devalue its price. Hence, you can understand the significance of keeping every fixture in its best shape.
Exteriors
Generally, homeowners obsess over interiors more than exteriors because they spend significant time indoors. But if you like to socialize and host parties, you cannot ignore the influence of curb appeal on your guests. They encounter the outside area first and carry its impression in their mind when they enter the main house. Some people believe improving exteriors can be demanding, while everything depends on the scale and scope of work. For example, you can remove weed, rake the front lawn, grow new plants of colorful flowers, and so on. Or, you can also change the color of the front door, pave the driveway and paint the house from outside.
The outdoor projects can range from $ 100 to $ 5,000 based on your design and decoration goals. Therefore, it will be better to prioritize and improve things as you proceed.
Deep cleaning
Regardless of how frequently you do vacuum cleaning, the truth is your home will accumulate dirt and dust over a period. You cannot get rid of them with regular cleaning. For this, professionals can be more helpful. For example, you can give carpet to a laundry, which can cost more than $ 200 to an average of $ 600. You can replace it if it looks torn due to overuse.
Decluttering
There is a deep connection between clutter and stress. If you want some mental peace in your home, make it clutter-free . A tidy environment tends to have a soothing effect. Although it doesn't sound like a task, many people struggle to lead a clutter-free life because of their hoarding nature, and they may not even be aware of this. However, if you desire, you can adopt a few simple habits to keep your house in order. Avoid impulse buying, for example. If something is not working, don't store it because you will not come back to it without an accidental encounter. Either recycle or upcycle the product. Or, if it is beyond repair or reuse, you can trash or donate it based on its condition.
Home improvement can be the most satisfying project of your life. But it would help if you looked at it beyond its emotional value too.
Related Videos about Home Improvement Projects that Increase the Value of Your Property :
5 Home Renovations That Raise The Value Of Your Investment Property
Amazing Ideas That Will Upgrade Your Home
Home Improvement | How To Increase the Value of Your Home (BEST IDEAS)
TOP 5 Upgrades to Increase Your Home Value | Tips for Selling a House & Raising the Property Value
Best Home Improvements for Resale | 7 Home Improvements to INCREASE Property Value
Home Improvement Projects that Increase the Value of Your Property
best home improvements for resale 2020, how to add value to your home 2020, home improvements that increase value 2020, home improvements to increase value, how to add value to your home on a budget, how to increase the value of your home, what home improvements add the most value 2020, best home improvements for resale 2021,
---