---
Reasons A Counseling License Is Necessary
By
–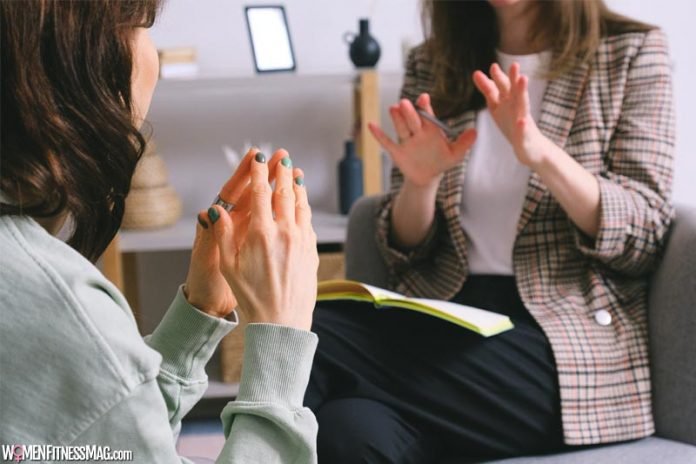 Reasons A Counseling License Is Necessary : A counseling license is an essential prerequisite to a prosperous career. The license helps cement all the degrees and internship experiences you worked hard to get. While licensing may seem to be a tedious process, gaining official recognition of your expertise comes with a host of benefits.
Counseling is a gratifying career. Not only does it make you feel good and bring financial security, but it also helps you keep your community healthy. About one in four Americans are impacted by a mental health issue annually. With a license, you can help these people climb out of the darkness and embrace the light once again. What's more, the field is on the up and up. According to the BLS, the counseling field will grow by 25% through 2029.
If you're still on the fence about licensure, here are some reasons to consider:
Eligibility To Practice A Specific Field
Counseling is an umbrella term that covers different areas of expertise. Obtaining a license is the only way to focus on a specific field. The three main areas of expertise are LCSW, LPC, and LMHC. Comparing them, such as LCSW vs. LPC, will inform you better about the career most suitable for you.
This title stands for a licensed clinical social worker, and to pursue the field, you need to have at least a Master of Social Work (MSW). As an expert, you will work with individuals, families, or an entire group of people, assessing, diagnosing, treating, and curtaining all types of mental illnesses.
This title stands for a licensed professional counselor. Working an LPC entails you need both a master's degree in counseling and clinical experience through supervised internships. You will find yourself working in mental health facilities, government departments, and even rehabs. Since you'll work in clinical settings, your primary area of focus will be mental health and substance abuse issues.
LMHC is a licensed mental health counselor. This field focuses on mental health issues that border social policies, community health, and interpersonal relationships. It is a highly regulated field. To practice, you will need a solid educational background in psychology, addiction counseling, and programmatic development.
So, unless you get licensed, you can't practice properly and develop a career for yourself.
Staying Updated
Regulating bodies provide helpful scaffolding for you to do your job well. Ten different professional organizations exist, including the American Counseling Association (ACA) and the American Mental Health Counselors Association (AMHCA). Membership in these organizations can be incredibly beneficial. For example, ACA provides counselors with education credits, updates on counseling legislation, and access to the latest research.
Unless you have a license, you can't tap into these resources and may be forced to resort to outdated methods that do nothing for the client. You can also practice within the framework of the law and don't unintentionally commit a crime by prescribing illegal treatments. In addition, it's an excellent way to stay connected with the counseling community within your state, share tidbits of knowledge, and learn new techniques while attending comprehensive workshops. As a professional counselor, these are necessary to do right by your clients.
Avoiding Legal Liabilities
As a licensed counselor, you have a regulating body monitoring you, and for good measure. According to the American Psychological Association (APA), almost 1 in 2 counselors have to respond to complaints leveled against them by licensing bodies, with 1 in 50 facing malpractice lawsuits in their lifetimes. So, the regulatory authorities need to ensure that you follow state laws and provide lawful and legal advice.
Counseling laws differ by state, but they outline your legal rights and responsibilities and what you need to do to stay licensed. These laws also notify you about how you should conduct yourself with clients. For instance, under HIPAA guidelines, unless asked by the court, you cannot breach a client's confidentiality or betray their trust in any way. If a client feels you've misused their information, they can take you to trial, where you may lose your license.
Clients also prefer working with licensed counselors as it guarantees trust and transparency and reassures them the law's got their back.
Ensures Standards
Several states unanimously agree that a licensing exam helps them establish minimum standards of care a patient may expect from you. The purpose is to ensure that you have sufficient mastery over your subject matter to truly add value to the lives of those in your care. For instance, both California and New York require that you undergo over 2500 hours of supervised counseling before being granted a license to practice.
Guidelines such as there are there to help you and your clients. It is a way for states to keep you updated with relevant knowledge on policies and restrictions that dictate your career parameters. You also take these exams if you wish to practice in another state and prove that you know the standards of conduct expected there.
Maintains Educational Consistency
You can't get your license unless you meet the minimum academic requirement necessary for practicing. The profession stays consistent with seasoned experts available for clients. Almost all counseling careers require a master's degree. Some go a step ahead and need you to do internships, work supervised hours and even participate in research or get published.
The curriculum you follow gets accredited by the Council of Accreditation of Counseling and Related Educational Programs (CACREP). In this manner, you will hold the same credits as your peers and won't miss out on important information in your field.
Conclusion
As a counselor, you will get the opportunity to work in an ever-expanding and dynamic field. However, you need to get the appropriate license before starting your career. A license is necessary to ensure that you follow all the set guidelines required for your field. It keeps you updated, makes you legally liable, and helps you maintain a strong relationship with your clients.
A license is ineffective unless you hit all the correct prerequisites, such as education and necessary exams. Therefore, don't think twice – get a license today and do the work you were always meant to do.
Related Videos about Reasons A Counseling License Is Necessary :
Reasons A Counseling License Is Necessary
licensure requirements for professional counselors 2020, i do not need national counselor certification to legally practice in my state, state behavioral boards regulate counselors through licensure, counseling licensure requirements by state, state licensure has the same function as the national counselor certification, can you be a licensed counselor in multiple states, easiest state to become a counselor, how to become a licensed professional counselor,
---
A Canadian company is changing the way we view condoms—and encouraging more people to use them....
Continue Reading
---
MRI for Patients with Lower Back Pain: When It is Necessary MRI for Patients with Lower...
Continue Reading
---