---
A Complete Beginner's Guide to Male Sex Toys
By
–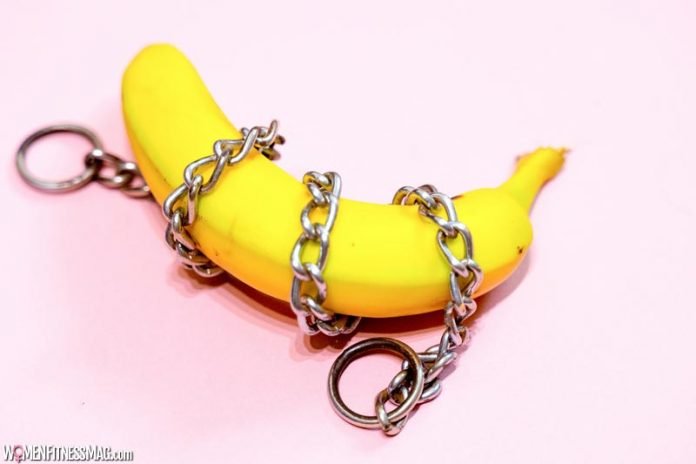 A Complete Beginner's Guide to Male Sex Toys : Are you a guy who's grown tired of dating Ms. Rosie Palms? Do you want to experiment with new solo-sex adventures? Let me tell you that the world of sex toys for men can provide you with a paradise of wild and even unusual pleasures! Gone are the days when dudes were limited to blow-up sex dolls!
Check out my beginner's guide to learn all about the most popular types of toys for men, the best toys for beginners, and everything else you should know before you step into a whole new world of sexual bliss.
Sex Toys for Men
Currently, we're witnessing a full-on sex toy revolution. In fact, toys that are geared towards men are quickly moving into the mainstream. There's a nearly infinite choice of toys for men. Those include masturbators, cock sleeves, and cock rings. You can also play around with toys for anal and prostate play, blowjob machines, penis pumps, and so on. What's more, sex toys for men are not only intended for solo play. Guys can work them into foreplay and sex with their partner. But where should you start?
Well, the best advice I can give you is to simply choose a toy based on the type of pleasure you're looking for. Do you want a toy that can give you the best hands-free blowjob? Or a stroker with a realistic anal or vaginal opening that you can hump whenever you feel horny? How about a toy for partnered play that can improve your sex life? If you're completely new to sex toys, we'll show you the best and most popular types below.
The Best Toys for Beginners
Cock Rings
Pleasure rings are some of the smallest yet most intense male sex toys . They are usually made of silicone. These rings can adapt to any penis size. In a nutshell, cock rings are intended to restrict the blood flow to your penis just enough to prolong and enhance your erection. This effect can make your penis look stronger and bigger. It can also increase the sensations during stimulation. Plus, cock rings can keep you from orgasming too quickly!
Moreover, many cock rings include a small vibrating motor that produces strong pulsations.  While vibrating cock rings can provide powerful vibrations up and down your shaft, they can also stimulate a woman's clitoris. When used in this way, the vibrations can push you and your partner to some truly unforgettable orgasms!
Masturbators
Pocket pussies, masturbation sleeves, and fleshlights are quite possibly the best toys for a beginner who wants to simulate a realistic sexual experience on their own. These toys feature textured sleeves made of medical-grade silicone. This material ensures a tight, real-feel fit around your penis. They come in a wide variety of sizes, textures, and shapes. That way, they can simulate almost any type of penetrative sex . When you slide your penis inside a masturbator, you can use your hand to make up/down movements or use thrusting motions.
Overall, male masturbators can truly make all your dreams come true, especially since you can get them with vaginal, anal, or even oral openings. After that, you can have fun with pretty much any sexual fantasy without any limits. Even better — lots of guys love to use these toys to "train" for the real thing and last longer in bed.
Blowjob Simulators
Every guy loves a good blowjob, right? Still, it's pretty unrealistic to imagine that a beautiful woman will always be at your complete disposal to suck your penis whenever you desire. This is exactly why blowjob machines are the "talk of the town" right now. Blowjob simulators are made with artificial skin materials. They offer automated hand-free sucking action that feels incredibly close to the real deal.
Some of these toys use A.I. to recreate the feeling of a real blowjob. Alternatively, others offer different preset speeds or blowjob variations. Obviously, they will never feel exactly the same as the real deal, but they could be your top choice if you want to play around with all sorts of blowjob scenarios and get yourself off just the way you like it!
Prostate Massagers
If you're into butt stuff or you want to start experimenting with prostate play, you could look into a large selection of prostate massagers. This is a special category of toys that consists of anal dildos, vibrators, butt plugs, anal beads, and similar.
Male prostate play toys often have a curved design. That way, they directly stimulate the prostate or the P-spot. This spot is a secret pleasure powerhouse that can cause strong full-body orgasms. Still, not every guy is ready to experiment with prostate play. If you're curious, there's no reason why you shouldn't get a prostate massager! You can try it out for some light backdoor fun or even hardcore prostate stimulation that will end in explosive orgasms. Also, if you're a kinkster, prostate massagers are some of the wildest toys for men. They can make your fetishes come true during solo or partnered play.
Must-Knows
Finally, it's worth mentioning that you should take it easy with any sex toy that you choose. If you want to buy some of the toys we've mentioned, try to find hypoallergenic and skin-safe, non-porous materials such as silicone. Also, most sex toys, such as masturbators, cock rings, and prostate massagers, will need to be used with a hefty amount of water-based lubricant.
If you aren't sure how to start, the best thing to do would be to follow the manufacturer's instructions. That way, you will get the most out of your toy. Then, you should simply relax and take it easy. If all goes well, you can increase the intensity during solo play and experiment with nearly any fantasy or sexual scenario that makes you horny!
Conclusion
As you've seen, the market for male adult toys is huge, and you can find almost any type of toy to fulfill your desires and have fun. So which toy will you choose? Now that you're ready to make your penis and body shiver with pleasure, order some sex toys online and have fun!
A Complete Beginner's Guide to Male Sex Toys
---