---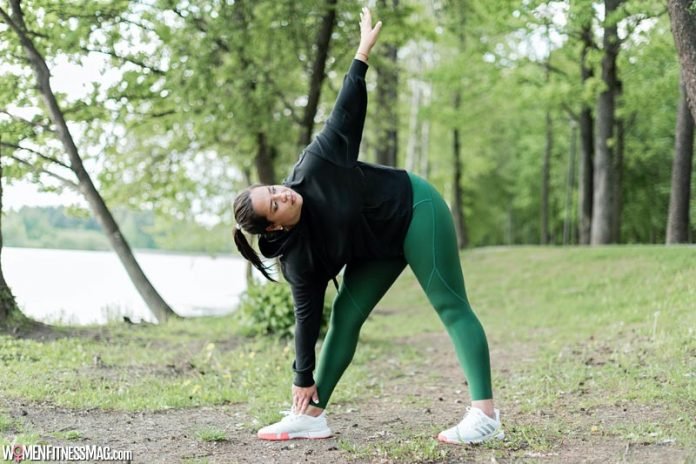 Rules for Women For A Healthy Lifestyle : "It is important to observe a healthy lifestyle," – now we are being told about this from all sides. But what is this "healthy lifestyle" for a woman and what should be done to stay healthy and prevent diseases?
Here is a shortlist of simple recommendations, created with the support of specialists from family rehab. However, please keep in mind that if you already have health issues (high blood pressure, alcohol, or drug addiction) contact a doctor or call for a consultation at any family rehab facility. You even can bring your family members and get a family therapy together.
In this article, you will find simple but effective recommendations on how to take care of your health in order to always remain beautiful both externally and internally, and be confident in yourself and in your health. All of them are very important for women.
Physical activity.

To maintain physical health, try to exercise regularly for 30-60 minutes every day but not more. It is noteworthy that sports should be given at least 30 minutes a day. Women who have an active lifestyle have a high chance of surviving to the age of 84 without diabetes or cardiovascular disease. Women who do not follow an active lifestyle live without diseases for up to 73.7 years.

Healthy eating.

Here are some simple guidelines from the Harvard School of Public Health to help you manage your diet and make it healthier:

Eat at least 500 g of fresh vegetables and fruits daily, whole grain products, legumes, and vegetable oils.
Limit your intake of foods high in sugar and trans fats and avoid sugary drinks.
The daily dose of salt should not exceed 5 g.
Avoid processed meat products.
The amount of liquid consumed during the day should be at least 1.5-2 liters.

Nutrition control will help control weight. Excessive excess weight not only upsets a woman but can also negatively affect her health. Including it significantly increases the risk of getting breast cancer.

Quit smoking or smoke less

Often, smoking becomes indispensable not even because of the need for nicotine, but rather because of the need to observe this ritual. Replace this habit with a healthier one, such as eating fruit or drinking herbal tea to take a short break and get some rest. Specialists from family counseling advise: make your home and workplace smoke-free and you will immediately notice how you feel better and more energized.

Alcohol drinks only little by little

Try to limit your alcohol intake. According to family rehab facilities, the permissible dose per day is up to 10 g of pure alcohol (a glass of beer or wine just contains 8-10 g of alcohol each). And yet, experts say that completely avoiding alcohol can prevent the development of cancer. Therefore, alcoholic drinks can be replaced with no less tasty, but more healthy non-alcoholic ones.

Healthy sun

Try to avoid excessive exposure to sunlight. Be sure to use sunscreen every day during the summer, if possible without resorting to the services of a tanning bed.

Pick your perfect bra

You need to find your perfect bra. It should not only emphasize your beauty and sexuality, but also protect your breasts from excessive movements and fluctuations, help you go in for sports without causing irritation, and let your breasts breathe. There are many opinions that an improperly fitted bra can increase the risk of breast disease.

To make a bra your favorite, choose it correctly:

Choose certified underwear made from quality materials. Give preference to natural and modern safe materials.
Styles of bras differ in the form of cups. Always try on multiple models. This will allow you to choose the most comfortable option. Find time for a thoughtful selection and conversation with a sales assistant.
When trying on a bra, raise your hands – the bodice should not go up the back. Then lean forward – the chest should completely fill the cups, but not hang over them.
The bra should fit well around the chest, but the straps should not dig into the shoulders, and there should be no folds on the back. Choose your size underwear. If you have a large bust, you should choose a bra with wider straps.
Review the washing instructions for this product.
Try to buy different underwear for different purposes – for sports, work, outdoor activities, celebrations, vacations.

Take care of yourself

Women's health requires constant attention and care. Regular breast self-examination helps to monitor the condition of the breast and notice any changes in time. The self-examination guide can be downloaded here. Repeat this procedure monthly.

Doctors are your friends, not your enemies

From the age of 20, it is worth visiting a gynecologist annually for a screening procedure for female organs and breast examination. After 40-45 years old, do a mammogram (x-ray of the mammary glands) once every two years. Regular mammography allows you to keep your breast health under clear and vigilant control.
Related Videos about Rules for Women For A Healthy Lifestyle :
8 Rules for Women For A Healthy Lifestyle
women's daily nutritional requirements chart, what nutrients does a woman need daily, women's health problems and solutions, women's health topics 2021, diet plan for 25 year old female, healthy diet for 27 year old female, healthy woman body, women's health tips for losing weight,
---