---
Sweat It Out and Level Up with These 7 Fitness Applications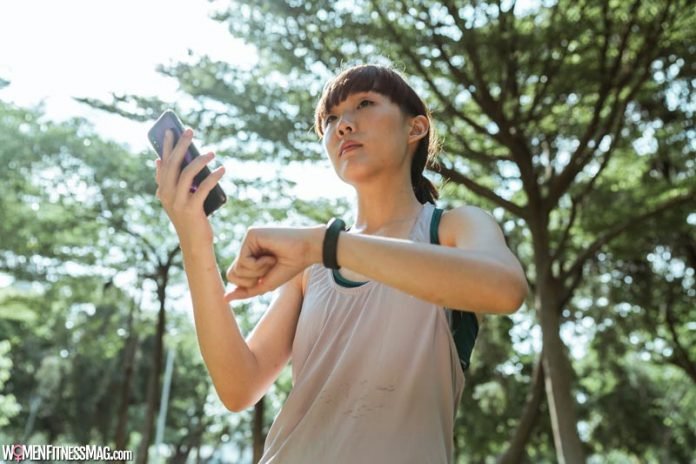 Sweat It Out and Level Up with These 7 Fitness Applications : Since the pandemic, more and more people have been trying to be healthier. People started having more time to exercise, prepare food at home, and meditate, likely due to an increase in health consciousness brought about by COVID-19.
In 2020, it was found by weforum.org that there was over a 46% increase in downloads of fitness and health apps in both the Apple App Store and Google Playstore worldwide. Because of each app's fun designs and curated content, users have started to regularize their health habits and integrate them into their everyday lives. Here are some of the most popular fitness and health apps on the Apple and App store today!
Top 7 Must-Have Workout Applications
MyFitnessPal

MyFitnessPal is a great app that can help you keep track of your nutrition. It has notable features like calorie counting, a goal weight calculator, and even recipes that you can use to get on top of your daily macro (Carbohydrates, Protein, Fat) intakes. It also has a barcode scanner for items, food insights, and more.The MyFitnessPal app stores everything from workouts down to nutrition and goals. You can start building healthy habits with MyFitnessPal. You can download MyFitnessPal on both the App Store and Google Playstore.

Home Workout – No Equipment

The pandemic led to gym closures worldwide, which gave people a chance to work on themselves and follow a routine that best fits them considering the situation. Home Workout-No Equipment is an exercise app that you can sync to the health and fitness features of an Apple device (Apple Health) or your Android with ease.In addition, the app has easy-to-follow video workouts and daily reminders to make sure you don't miss a workout day. It's available on both iOS and Android.

Pure Barre

Pure Barre features a range of low-impact and high-intensity workout programs for beginners to experts. It's the perfect app to use if you love doing exercises that involve chairs, walls, water bottles, and whatever else you can find in your house.The app offers equipment-free exercises, so you can use whatever you can find around your home for your workouts. The Pure Barre app is available on the Apple App Store and Google Playstore.

Fitness & Bodybuilding Pro

If you're into heavy lifting and serious bodybuilding, then this app is for you. Fitness & Bodybuilding Pro has videos and text instructions to help guide you through the whole process. You can do targeted workouts for specific muscle groups, and the best thing about it is, you can plan your calendar and make your schedule entirely your own.The customizable workout plans allow you more freedom to change and adjust workout plans the way you want to. The app is available on both iOS and Android devices.

MapMyRun

Created by Under Armour, MapMyRun tracks your run and provides audio progress in real-time. So, if your main workout is cardio and running, you can consider this your best friend. It's one of the first apps created for runners and can accommodate your logs from over 400 devices; you'll never have to worry about a workout not being recorded ever again. Download this app from the Apple App Store or Google Playstore!

Fiit

Fiit is an in-home training app that features a range of training programs and workouts to suit whatever level of fitness you're on. The app has high-intensity fat-burning classes and apartment-friendly classes that are quiet. It even has marathon prep strength sessions to help you train for the next race. It's free for iOS or Android, but you could upgrade for $ 20 a month.

Nike Training Club

The Nike Training Club is a family-friendly workout app that you can use to do a wide range of workouts. There are more than 200 workouts to choose from that can let you do strength training, cardio workouts, even yoga! There won't be a need to go to a gym or use any equipment, which is excellent for people who prefer doing exercises at home.A large video hub of workouts stored in the app can guide you and help you achieve your health ambitions according to your fitness level. It's free for both iOs and Android.
Get Physical Today!
There are many different ways to get fit nowadays without requiring you to sign up for a gym membership. The key is to stay motivated and consistent in doing so. These apps can help you get started on your fitness journey, but remember that you don't have to go all out on your first few sessions. It takes time and perseverance.
Also, don't expect results to show right away; you have to be patient with your body. Remember to always listen to your body. If your body says it's had enough, retire for the day; if your body says it needs fuel, eat. Remember that health and fitness come with wellness, and the journey should be holistic to health, physically and mentally.
Author :
Garry Everrett is a Tech Geek who is a freelance writer by passion. Mostly, he writes about topics revolving around the latest gadget and technology, specializing in new or refurbished Mac computers. In his free time, he likes to read sci-fi novels, and play golf.
Sweat It Out and Level Up with These 7 Fitness Applications
Sweat It Out and Level Up with These 7 Fitness Applications
best free gym workout apps, gym workout apps free download, best workout apps 2021, best workout apps for men, best workout apps for beginners, best workout app for overweight beginners, best fitness app for women, sweat app,
Recommended Posts
October 5, 2022