---
Should I prefer to play on packed live casino tables?
Should I prefer to play on packed live casino tables?
By
–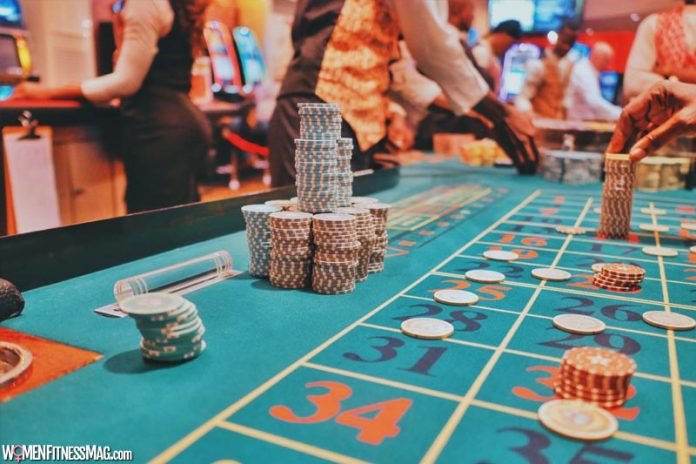 Should I prefer to play on packed live casino tables? Live casino is as exciting as it gets. The live dealers will provide you company, respond to your chat messages and wish you good luck as you try to seize the winning opportunity.
Live casino games are massively popular with the public, with leading games such as roulette, poker and blackjack – also read casino reviews.
At times, you can see thousands of players competing at the same time. How does the number of players impact the game? Is there any advantage to playing live casino at the busiest of times?
Today we answer these questions and provide some general insight into the workings of live casino games.
Live casino – chance at its' purest
Some casino players claim that your chances to win are maximised when playing at a packed casino. These players believe that the rush hour at the casino yields the biggest payouts. This belief is most often based on a kind of logic: with thousands upon thousands of players competing at the same time, some will lose and some will win. Especially in games like slots, the RNG is going to work hard to accommodate the large numbers of players. With this stress put on the RNG, it is bound to deviate from stable payouts. For some players, this will result in a dry and expensive session, and for others, it might be raining down in cash.
Live casino and slots have one thing in common – it is chance. But there is also a huge difference here: live casino doesn't use the RNG. Live casino playing relies on the purest form of chance. The games are being played in real life somewhere in a studio, ushered by a trained dealer and involving physical game components.
What this means for the player is that live casino games' outcomes cannot be influenced by the number of players present. In live roulette, the number of players doesn't impact the speed of the ball or the wheel in any way. In Live Blackjack, the cards are going to be dealt in the order they were shuffled, regardless if there are 5 or 5000 players watching.
Playing at packed live casino tables will not increase your chances to win;
When the casino is busy, you might experience connection issues or slow system reactions;
Why would anyone play live casino at the busiest of times?
While live casino tends to rely on pure chance, let us outline a few advantages (or disadvantages!) that the player could have when playing during busy hours.
The chat function in live casino games can provide a more social experience of playing live casino. The more players, the more active the live chat will be!
It can be a pleasant experience when masses of players win at the same time!
In live casino games with progressive prizes, these prizes will grow faster when the tables are busy (more players paying towards the progressive). However, if the progressive prize is triggered, it will be divided into equal parts and paid to the players that took part in the winning round. The more players, the smaller your individual share will be!
Conclusion
The number of players present will not improve your chance to win at live casino. However, playing when casinos are busy can be a pleasant experience due to the social aspect that comes with it!
Live casino is your best chance at a random outcome and the popularity of these games speaks volumes. Whichever time of the day you choose for your session, always remember to play responsibly. As always, we wish you huge wins!
Should I prefer to play on packed live casino tables?
do slots hit in the morning, should i go to the casino now, how do you know when a slot machine is getting ready to hit, how often should you gamble, do casinos choose winners, best time to win at a casino, how to win casino games, best slot denomination to play,
Recommended Posts
December 12, 2022