---
Rewarding Ways To Treat Yourself After Reaching a Fitness Goal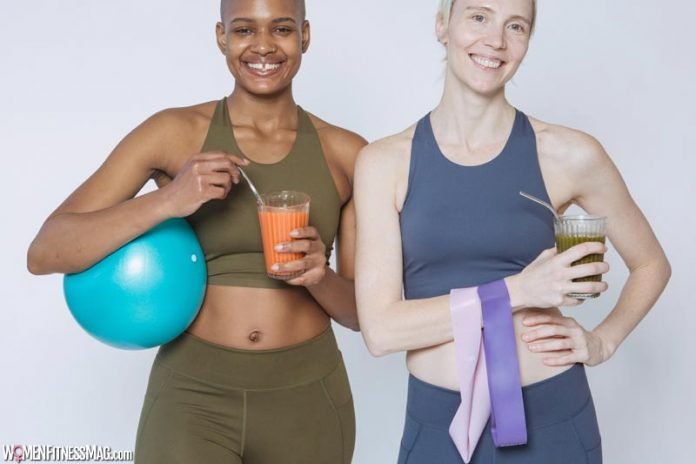 Rewarding Ways To Treat Yourself After Reaching a Fitness Goal :Have you just reached your fitness goal? You probably feel like you've conquered the world and deserve a reward. Whether you just completed a marathon or achieved your target weight, it is essential to reward yourself for the excellent work. Here are a few ways to reward yourself.
Pay Yourself

Although this may seem like a silly idea, it can be a great motivator. Put a dollar amount to different fitness goals and reward yourself when you attain them. Create a rewards jar and put in some money ahead of time. Emptying it will feel great. You can spend the money on whatever you want. It doesn't need to be fitness-related. Every time you see the new item, you'll remember how hard you worked to reach your goal.

Buy Yourself Flowers

Flowers are great for showing appreciation, and you don't need to wait for anyone to get them for you. Consider buying your favorite flowers as a reward for attaining your fitness goals. The right flowers will cheer you up on a dull day. When in doubt, get an orchid delivery . Orchids are special. They are bright and can look good in any space. They are undeniably beautiful and have a mystique that sets them apart from other types of flowers.

Satisfy Your Cravings

If you have been craving a few things but had to avoid them because of your diet, it's time to indulge. You can think of your cravings as the reward rather than the enemy of your fitness goals . Although it is important to fuel your body with healthy foods, an occasional treat won't hurt.

The goal is to remember that accountability and discipline are still important. When craving Oreos, for example, it is okay to treat yourself to a few. Eating an entire sleeve may affect your progress.

Pamper Yourself

You have been pushing your body to its limits, and your muscles probably feel stressed and tense. It is time to give it a little break. Consider booking a facial, restorative massage, manicure, or pedicure. Get rid of the soreness and fatigue.

Another great way to relax your muscles is by lying down and doing nothing. An hour or two of resting alone will be excellent. Spend the time reading your favorite book, watching TV, or taking a nap.

Personal Training Session

Consider hiring a personal trainer as a reward for your excellent work. They will update your workout routine and improve your confidence. Even a single session with your personal trainer may be enough to introduce new moves and boost your motivation. Some trainers may conduct metabolic testing, making it easier to lose more fat.

Take a Cooking Class

If you can afford it, this is a fantastic reward for meeting your fitness goals. After all, you are what you eat. A cooking class will help you learn new healthy and delicious recipes and kitchen techniques. If you aren't sure where to start, take a free online cooking class first. It will help you determine the most appropriate step to take next. Cooking classes focus on different things. While some focus on recipes, others focus on handling new spices or kitchen equipment.
A killer body and physical stamina are the ultimate rewards for attaining your fitness goals. However, it doesn't hurt to get yourself additional rewards. They'll motivate you to keep working out and care for your body. Simple and inexpensive ways to treat yourself after meeting your goals include buying flowers, taking a cooking class, and satisfying your food cravings. You may also get a personal trainer, pamper yourself , or pay yourself.
Related Videos about Rewarding Ways To Treat Yourself After Reaching a Fitness Goal :
How To Reward Yourself Without Food
Workout & Fitness Tips to Motivate you for Working Out
How To Set Fitness Goals (AND ACHIEVE THEM!!)
How to Get Motivated to Work Out
How to Stay Accountable With Your Health Goals
Rewarding Ways To Treat Yourself After Reaching a Fitness Goal
exercise incentives and rewards, small rewards for yourself, small rewards for reaching goals, exercise reward chart for adults, how to reward yourself for good habits, how to reward yourself for meeting goals, reward myself for hard work, why is it important to reward yourself,
Recommended Posts
July 4, 2022
July 3, 2022