---
Questions To Ask Before Renting a Storage Unit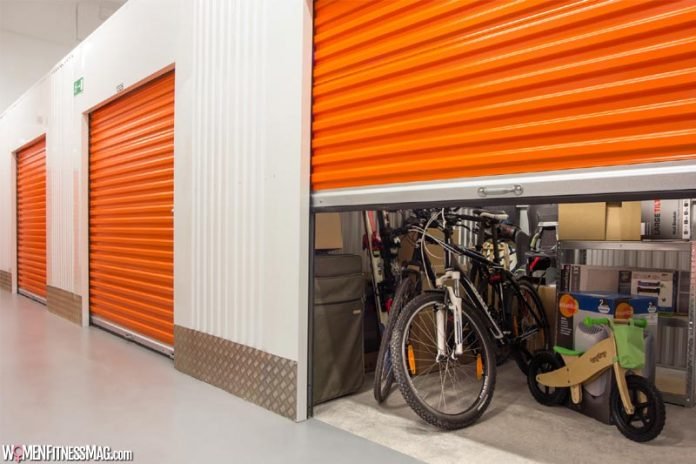 Questions To Ask Before Renting a Storage Unit : Every day across the United States, people rent self-storage units for a variety of reasons. No matter if you are moving, are renovating your home, need extra space for kids' college dorm furniture, or want extra space for business inventory, a storage facility can be the solution.
Whatever the reason for your storage needs, however, there are a few things that you need to consider when looking for a unit. Before you sign up for a unit, you'll want to make sure that you find the right place for your situation.
To start your search for a storage unit, you can search for US storage units near you. Depending on where you live, there are probably numerous facilities in close proximity to your location. Once you have found your options, you need to look for things such as the best price, the right space for your belongings, and the facility's security. There are a few questions that you need to ask when looking for the right self-storage near you. Let's take a look at some of the things you need to consider when shopping for self-storage units.
Evaluate your storage needs.
Before you pick a storage unit, you need to think about the items you plan to store and the duration of time you will need the space. With the answer to these questions, you will be able to narrow down your choices based on unit availability and space. It will be helpful to create a list of the belongings and valuables you need to store and identify items you might need to access. Next, you will want to get a rough estimate of the amount of space that you think you'll need for your items. This information will help you find a storage space for your specific needs.
Ask about size options.
Once you have done a self-inventory of your items and your storage needs, you will need to inquire about the space and size of various self-storage units. In many US storage centers around the country, spaces are usually available in a variety of sizes ranging from small 5×5-feet to large 10×30-feet units. Storage unit prices average $ 90 to $ 450 per month and are based on the size of the unit. Generally, larger units will come with higher monthly fees. Understanding your size requirements and asking about size options at specific locations will be important. Many tenants make the mistake of paying for storage that they don't need. However, you also want to ensure adequate space for your belongings.
Inquire about available amenities.
The majority of storage facilities offer various security and access control features. From protected gate access to advanced video surveillance, many facilities offer a variety of security measures. Depending on what you are storing, you might have specific needs for security features. Additionally, it would help if you asked about climate-controlled options. Outside units are typically susceptible to seasonal temperatures, and your items might need to be housed in a temperature-controlled environment. Discussing these options with the property manager will help you determine your needs.
Ask about access to the storage facility.
Depending on your items and storage needs, you may require access to your unit at various times of the day. 24-hour storage facilities allow tenants to access storage units at any time. Based on your situation, you will want to ask about the availability of your unit and belongings. If there are specific access hours and days, it could limit when you can come and go.
With a recent rise in the popularity of storage units, many options are available in every city and town. To find the right storage unit for your needs, you should consider the size, available access, and amenities at any potential storage facility.
Related Videos about Questions To Ask Before Renting a Storage Unit :
Questions To Ask Before Renting a Storage Unit
can i rent a storage unit for a week, storage unit renters rights, what do you need to rent a storage unit, how to rent out storage units, can you use a storage unit as a workshop, storage unit rules and regulations, livable storage units, how often do storage units get broken into,
Recommended Posts
November 14, 2022
July 12, 2022