---
Meal Prep Blueprint FREE meal planning guide
Sharing a free meal planning resource for ya! This meal prep blueprint is how I simplify and streamline meal planning to make sure we always have healthy staples on hand. Enter your email address here for your copy!
Hi friends! Happy Monday! I hope you had a great weekend. We had family movie night, watched the girls ride horses, and I finished up this little 10-page ebook for you. ☺️
When I did my annual survey and asked what I could do or create to make your lives easier, so many of you mentioned that you need more resources to support and simplify your health and fitness lives. Quite a few of you said you needed help sticking to nutrition goals and figuring out how to meal plan for the week, so I wanted to create something that was simple and easy to follow. In this handy document, I'm sharing all of my best tips for creating a solid meal plan.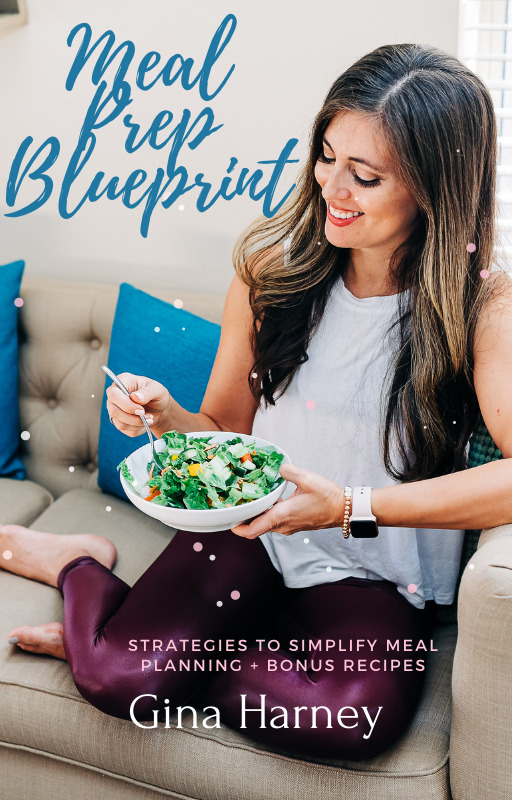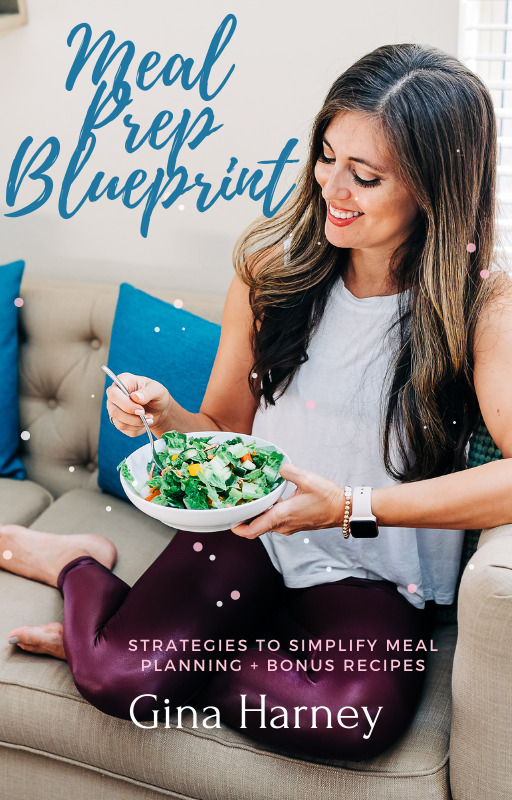 When I take time to plan out our meals for the week, it makes the weeknights much less stressful. There's nothing worse than opening the fridge, seeing a bunch of random ingredients, and not knowing what the heck to do with them. It's like a sad version of Chopped. When you take just 20 minutes to write out a game plan and grocery list, it can help SO much. In this little guide, I'm sharing my method behind the madness and how I plan our dinner and create some daytime staples.
Meal prep tips:
In this guide, I'm sharing how I plan for the week and how I execute the plan (by making as much as possible in advance).
Some of my favorite meal prep tips:
– Always have chopped veggies on hand. If they're washed, chopped, and ready to go, they're more likely to be consumed
– Prep what takes the longest first. If something needs to be cooking in the oven or Instant Pot, you can prepare that option first and then wash, chop, and make the other quick prep items on your list
– It doesn't have to be all or nothing. Anything you can do to set yourself up for success is a GOOD thing! If you even prep one thing for the week, or plan one dinner, you're making life a bit easier for your future self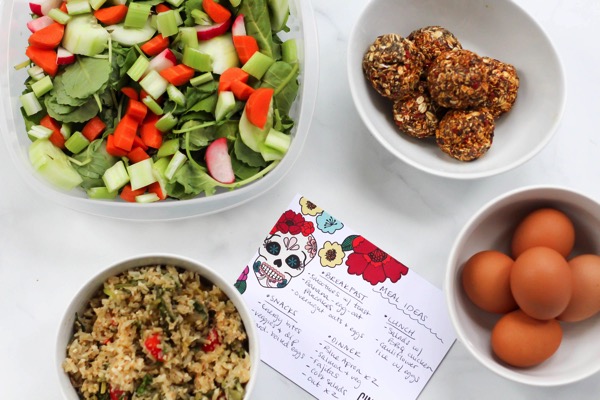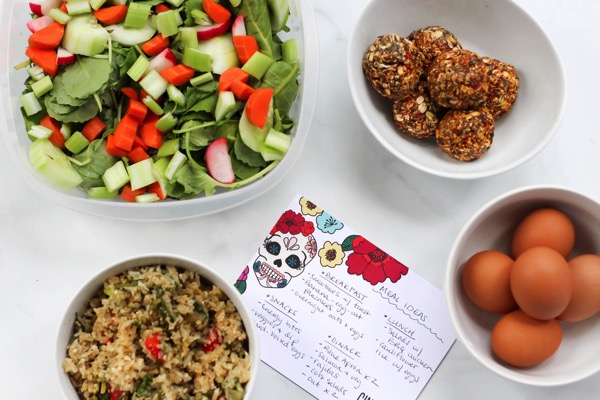 Free guide on how to meal plan:
To download your free copy, simply enter your email address here:
You'll receive all of my meal planning tips, a sample week of meal prep and execution, 4 bonus dinner recipes, and a printable weekly meal planning guide.
I hope you love it!!
xo
Gina
Recommended Posts
June 16, 2022
June 4, 2022
June 1, 2022