---
Love at Any Age: 5 Helpful Dating Tips For Women Over 50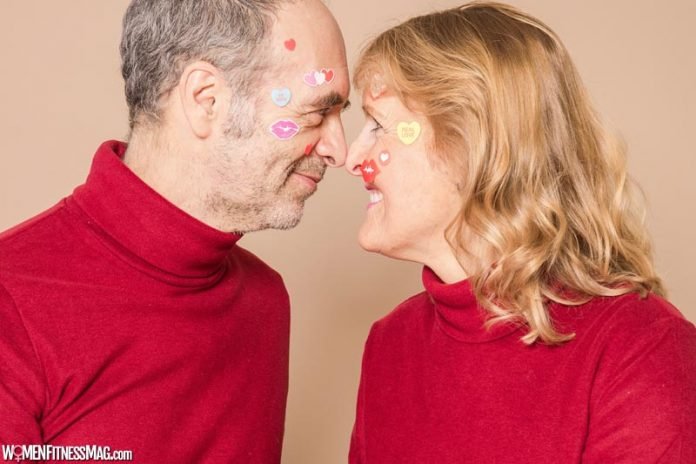 Dating Tips For Women Over 50 : If you are over 50 and ready to start dating again, you may feel unsure where to start. If you have been recently divorced, widowed, or haven't found your soulmate yet, it's natural to be hesitant when you make the decision to return to the 'dating scene'.
The art of looking for Mr. or Ms. Right has continually evolved over the decades, especially with the advent of online dating in recent years. In this blog post, we will highlight 5 helpful dating tips for women over the age of 50.
Ask a Friend for an Introduction

There are so many ways to make contact with a prospective date these days. Sometimes, the old-fashioned approach of asking a friend to set you up on a date with someone they think would be a good match is the best idea.

You can ask your friend to find somehow with similar interests as you and who is 'on the market'. Having a friend in common will also be a nice way to break the ice during the date.

Get Advice From People Who Can Relate

Dating over the age of 50 isn't at all unusual or uncommon. There are many people with whom you can relate and have them share their stories of how they found love.

If you know people in the same situation, ask them for advice and tips. Equally, if you have any doubts or questions, they can be a great help to you.

Be Patient With Dating Apps

Yes, dating apps and great and there are many stories of how people found true love on Tinder or other such apps. However, if you ask these people about their experience on dating apps, they'll most likely tell you that it wasn't all plain sailing.

Don't get disheartened if you haven't found anyone you like after a few weeks of using a dating app. Patience is a virtue—you never know who will pop up after the next swipe.

Online Dates Are a Great First Step

If you are a little hesitant to meet in person for the first date , it's totally okay to opt instead for an online date. Zoom calls are great and can help you to get to know a person better until you are more comfortable with meeting in person. Embrace the digital dating age!

Allow Yourself to Have Fun

You may feel that, at a certain age, you need to take your dating very seriously and look for someone to settle down with. Of course, this doesn't have to be the case. If you are more interested in having some casual flings, then that is your prerogative.

Click here to learn more about relationship tips and how to find love over 50 .

Dating Tips for Women Over 50

Dating over the age of 50 can be exciting and new, just as it can be a little scary at times. Always go at your own pace and don't do anything you don't feel comfortable with. The above dating tips are designed to help you navigate the dating scene at any age.
Liked this blog post on dating advice? Be sure to check out our other interesting articles on Dating and Intimacy of our blog today.
Related Videos about Dating Tips For Women Over 50 :
6 Rules for Dating Over 50| Engaged at Any Age
HOW TO DATE WHEN YOU'RE OVER 50 (DATING TIPS AND ADVICE)
How to date when you're over 50 | Dating tips for WOMEN over 50
5 Tips for Women Dating Over 50| Engaged at Any Age
The Online Dating Guide for Women Over 50
Love at Any Age: 5 Helpful Dating Tips For Women Over 50
dating over 50: when to kiss, single at 50 man, dating at 50 red flags, dating after 50 and widowed, dating after 60 rules, how to tell if a man over 50 likes you, dating in your 50s after divorce, the do and don'ts of dating after 50,
Recommended Posts
July 12, 2022
July 12, 2022