---
How To Make The Best Dinner Party Menu
August 9, 2021
No Comments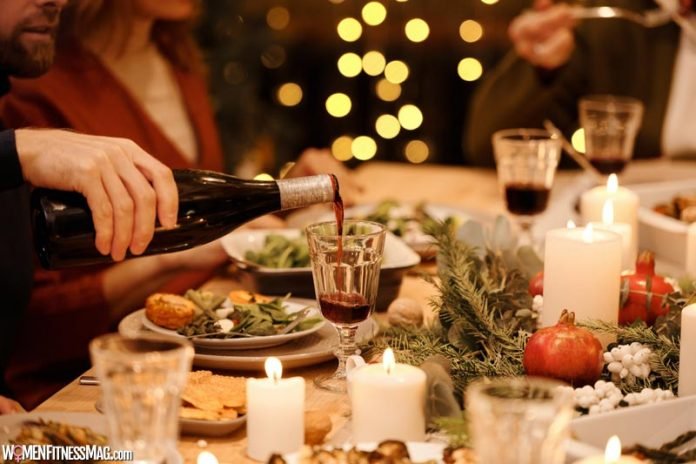 How To Make The Best Dinner Party Menu : Dinner parties are about the company, the witty comments, lovely evening dresses, and a chance to unwind while downing tasty glasses of wine. But when you are not doing these, you are eyeing the serving table and running the menu through your mind—anticipating how the many flavors would combine to give you a memorable dining experience.
Like everything else, this is easier said than done but all the same easy to achieve. This article provides you with all you need to know to set up a mouth-watering dinner menu with some exciting dinner party recipe ideas .
Let's go!
How to prepare
You can not just wake up in the morning and decide what you will make for dinner or the beverages you would serve with the food. It is a possibility if this is not your first dinner date with the invitees, but their plus ones might have food allergies or particular preferences. For this reason and many others, you must make some preparations before you effect any of these or other ideas you have thought up.
Make a guest list
Who is coming? What do they like? What are either allergies? Who are they coming with? These and other pertinent questions need to be answered before you move on to making other preparations. You can send an invite(or e-vite) to people you want to expect to grace your dinner party. This allows you to prepare the number of dishes, servers, cutlery, and the number of ingredients you need to purchase.
Purchase wine and other beverages
The evening is not complete if you do not serve your guests wine or refreshing beverages. You can select both white and red wine, so your guests have more options. My favorite at a dinner party is a bottle of Italian wine, particularly the Sagrantino wine .
Buy ingredients for dinner
The food would not magically appear, you would need to work your magic, and you need ingredients to do that. You should pick the ingredients as early as possible not to have to do so in a hurry.
Dishes and recipes for your consideration
Poultry and Meat Entrees
Pappardelle with slow-cooker beef ragu
If you want to wow your guests (like you should) with a proper home-cooked meal , the slow cooker beef ragu with pappardelle is a good choice. There are more than a few advantages to adding this dish to your menu. Oen is that slow cooking frees up your day to do other things as you let the meat simmer for up to 10 hours. And the other is that your whole house is enveloped with the sweet aroma.

Check out the recipe here

Soy lemon flank steak with arugula
If you want your party to be the talk of the town or at least the office, throw a grill into the mix. For the best flavors and yummy seasoning, you should make the marinade on the morning of the party and source your cheese and arugula from a farmers' market. Let the steak grill on both sides properly, and you have yourself a dinner party.

Check out the recipe here .
Vegetarian entree
Roasted sweet potato pitas with arugula and garlic dressing
Very rarely do you find a dish that offers enough flavors to sweep both meat-eaters and vegetarians off their feet. This dish is not only yummy but also easy on your pocket. It is easy to make, and the arugula dressing would encourage your guests to come for the next dinner party.

Check out the recipe here .
Party like Gatsby!
Get ready to party like Jay Gatsby. Infuse these recipe ideas and others of your own to throw the best party yet. Your guests would not know what hit them.
Related Videos about How To Make The Best Dinner Party Menu :
4 Summer Dinner Party Recipes
Stress-Free Recipes To Enjoy Dinner With Your Guests
Greek Dinner Party: Dinner Party Menu
What To Cook For Your Next Thai Dinner Party – Appetiser, Main Course, Dessert
4-Course Italian Dinner For A Romantic Date
Top 5 Easy Dinner Recipes By Chinese Masterchef
How To Make The Best Dinner Party Menu
dinner party menu ideas, indian dinner party menu at home, vegetarian dinner party menu ideas, menu for birthday party dinner, dinner menu ideas, ultimate dinner party menu, menu for dinner at home, winter dinner party menu for 6,
Recommended Posts
May 18, 2022
May 18, 2022
Today's Woman on Instagram