---
How to Get Fit While Staying at Home
March 10, 2022
No Comments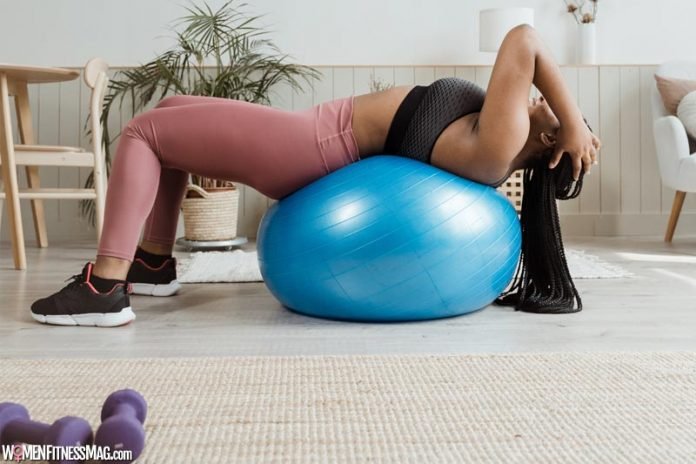 How to Get Fit While Staying at Home : The physical distancing measures were put in place to control the transmission of COVID-19. That indicates people have to spend much time with their family at home.
Such self-isolation measures allow limited options to be healthy and active. Especially if you are used to running or cycling for mobility while doing free time gymnastics. However, some home activities also provide vast options to be physically active.
Similarly, you live in an apartment and even want to stay fit and healthy. In that case, it's mandatory to have muscle strength, flexibility, and mobility to stay fit. Here are a few guidelines on how to stay active at home.
Learning how to stay fit and design a plan is beneficial if you're searching to maintain a healthy lifestyle. Although it just needs modifications to your routine, you'll find that you looked so much better in only a few months.
People have done learned a lot about how to get in shape. However, everyone teaches the basics like only eating healthy and physical activity. But there are also other things that you can comfortably do at home. Let's discuss some of the key facts for how to stay fit.
Exercise

At least an hour of workout should be done every day. You may not have to injure yourself, like jumping, running, or jogging. But you can include some moderate activity in your daily life.

If you want to lose a few lbs. quickly, do an intense exercise. E.g., go on a walk at a faster speed for at least 30 minutes. And even you can jog and set specific intervals to sprint.

Make sure you're not in serious pain throughout the exercise session. It may be uncomfortable, but it shows that your body is undergoing positive changes.

After every activity, drink plenty of water, breathe, and consume foods with a good quantity of protein. The protein will effectively protect your body from fat rebuilding.

Using Treadmill

The treadmill is one of the best-known home fitness tools, as it offers a simple and effective full-body workout.

For seniors' treadmills are a great option to initiate a new fitness regime as outdoor walking is well tolerated by them.

Portion Control

No matter how deadly your tummy is showing you to go for sweets over healthier options, stay far away from dessert. Chocolate sugar will cause unnecessary weight gain. Even if it's just one chocolate, it will ultimately lead to the second.

Vegetables and fruits are the perfect food for the perfect body. For example, apples do a lot to make the tummy feel good for many hours—similarly, green veggies like green beans and broccoli help keep the digestive tract working smoothly.

Get Enough Sleep

Even if most of us work long-hour shifts, getting enough sleep is important to recharge the body's energy. Six to eight hours of sleep will maintain your body throughout the day, but if you start to feel sleepy after coming home, take a short nap before a workout. You have to take just a half-hour nap. It will resist you from staying awake later at night.

Take Regular Breaks

Take frequent breaks from prolonged resting in front of your laptop, touchscreen, or mobile phone.

For instance, you may take several minutes' rest to move all-around th home, try taking some fresh air. Plus, you can drink fresh juice or enjoy yourself with your animal for a few minutes.

Stay Positive

An essential factor in staying fit is setting targets and maintaining a positive personality. If you stay positive, you will be strong enough to move yourself to get that healthy body you've always wished for.
Conclusion
Learning how to stay fit at home sounds complicated, but if you're enthusiastic and have the motivation and time to spend on it, it's possible.
Choose a fitness program that you enjoy, eat well, drink enough water, and see your body transformation.
Related Videos about How to Get Fit While Staying at Home :
How to Get Fit While Staying at Home
how can you still be physically fit while staying at home, how to get fit at home without equipment, how to get fit in 2 weeks at home, how to get fit in 1 week at home, how to get fit at home for beginners, how to keep fit at home, how to get fit in 30 days at home, how to get fit body for girl at home,
Recommended Posts
November 1, 2022
August 30, 2022
Today's Woman on Instagram