---
How To Choose The Perfect Bracelet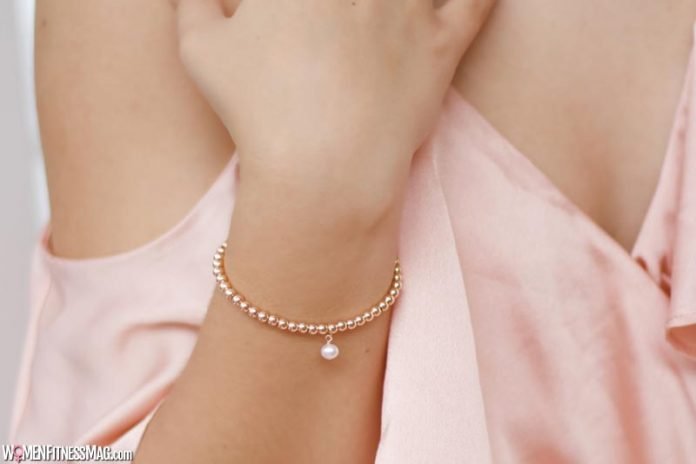 How To Choose The Perfect Bracelet : Jewelry is a woman's best companion. It helps you add some sparkle to your everyday look, express your style and feel sophisticated. After all, who doesn't like a dazzling piece of jewelry to accessorize their look?
Although underrated, bracelets are a must-have piece of jewelry. They come in various styles from bangles, charms, cuffs, leather, gemstones, cultured pearls, cords, and chains. Given the many bracelet styles available in the market, finding the most appropriate for you can be daunting. That is where these few tips come in.
Always get the right size
Ensure you know your right wrist size before getting yourself a new bracelet. You can use a tape measure to measure the size of your wrist. This measurement is essential, especially if you are purchasing your bracelet online to get the right size. Note that if a bracelet is too big, it will slip off your wrist, and if its size is too small, it will be uncomfortable to wear especially sliding it in and out.
Choose your style
Bracelets come in many styles and designs, which is why they never go out of style. Whether you want a simple bracelet for officewear or a charm buddha bracelet for that traditional look, the diversity of bracelets makes it easy to discover your style.
Diamond and gemstone bracelets are perfect for date nights or when you feel like capturing all the attention on a dance night. Charm bracelets bring back memories and good luck, while glamorous cuffs and color gemstones are perfect for that dinner look.
Consider the occasion
If you want a bracelet to adorn your everyday look, consider your daily routine. Choose something chic or funky for elegance and to bring out your style even at work. If you want a bracelet for a special occasion, pick a glamorous or class bracelet that completes your look for that occasion.
Choose a quality bracelet
When it comes to buying jewelry, always settle for quality rather than quantity. Keep in mind that cheap is expensive and you want something that can last long. Furthermore, there is no point in purchasing a bracelet that gets worn out or breaks after wearing it only a few times. When choosing beaded and charm bracelets, invest in a good quality that will last longer. It is better to spend more and get the worth of your money.
Choose your design
Bracelets come in many designs, that it can be confusing to choose the perfect one. When selecting the design, keep your style in mind. Do you love popping colors? Are you fashionable? Do you like playing around with different types of jewelry ? Answering these questions can help you determine your best kind of bracelet. Charm and beaded bracelets allow you to play with different designs since you can look out for distinct bead colors.
Choose a bracelet that appeals to you.
Lastly, it is all about your personality. Rather than going for what is popular in the market, choose a bracelet that appeals to your personality . Feel free to experiment with various designs, colors, beads, gemstones, metal, etc., to get the perfect bracelet for your style. You can buy a wide range of bracelet styles so that you will be set for any look.
Related Videos about How To Choose The Perfect Bracelet :
Best Bracelet For Women | Top 10 Bracelet For Women for 2021 | Top Rated Bracelet For Women
How to Choose the *PERFECT* Jewelry Stack | Bracelet Edition
The Best Wrist Bracelet for Women
Very Elegant & Stylish Light Weight 24K Gold Bracelets Style
How To Choose The Perfect Bracelet
how to choose a bracelet, how to wear a bangle, bracelet wearing tips, how to wear bracelets for guys, how to choose a charm bracelet, how to wear a cuff bracelet, why wear bracelets, how loose should a bracelet be,
Recommended Posts
September 21, 2022
August 9, 2022