---
How To Be Stylish By Accessorizing Yourself
How To Be Stylish By Accessorizing Yourself : Lots of women nowadays are wondering about how to accessorize themselves to be stylish and latest fashion-oriented. Here we got the secrets and most popular fashion jewelry designs for you.
We are going to talk about the trends in jewelry, inspired by magazines and fashion stars and observed from wholesale fashion jewelry industry, that they share your tastes and designs. So lets know How To Be Stylish By Accessorizing Yourself :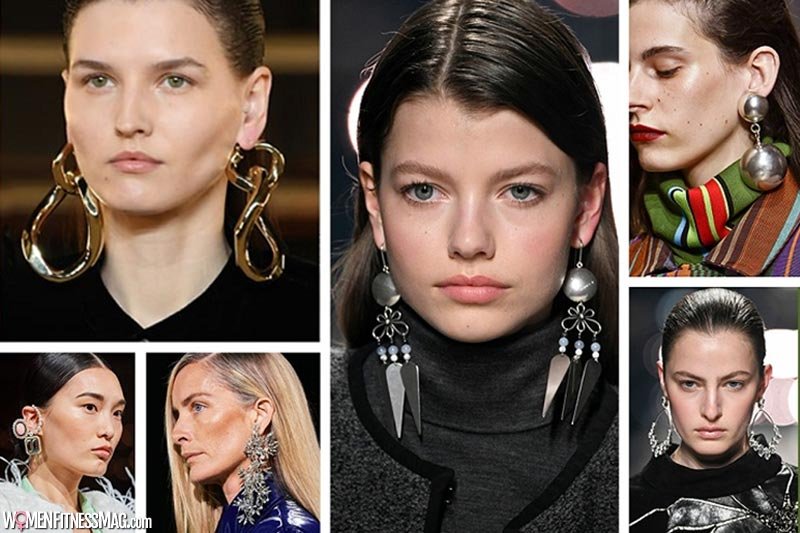 Follow these fashion tips to help you choose and adapt your jewelry for everyday life. We have compiled in our article the most beautiful and understandable fashion trends in jewelry fall -winter 2021, seen in the main Fashion Weeks of the world. The mood for the new season ranges from subtle and gaudy jewelry to quirky and even a bit rude. Look for them in your closet or update them using these new ideas and tips.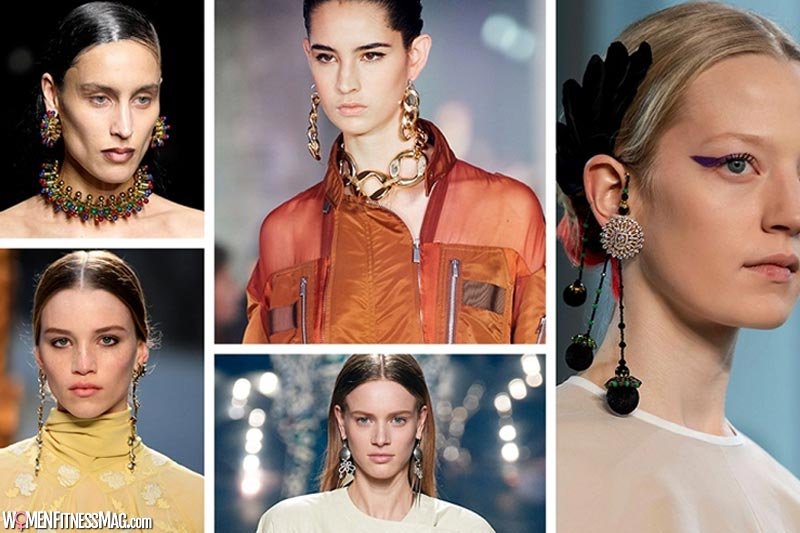 Trends
Both gold and silver jewelry are relevant in 2021 and this is not surprising. The most interesting solution is to combine different coatings in a single look and even mix them in a single product. Such changes have brought the trend towards universality. People no longer want to put jewelry and accessories in a closet and wait for the opportunity to put them on. Let's not hide; we all want new and fresh solutions. Therefore, what was previously forbidden now pleases our eyes.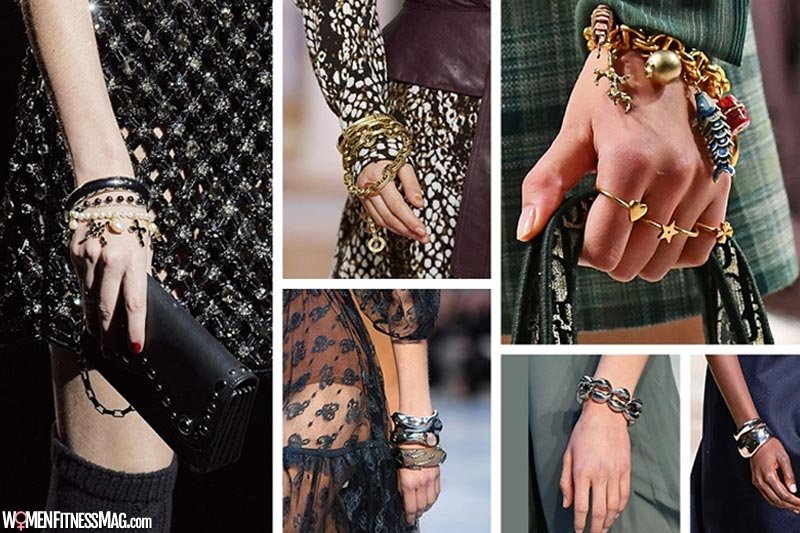 Combining designer jewelry with different coatings in one look became relevant last year, and now this trend has reached jewelry. In the new season, silver plating has risen to the same level as gold. Do not believe those who say it seems less expensive, it is not at all.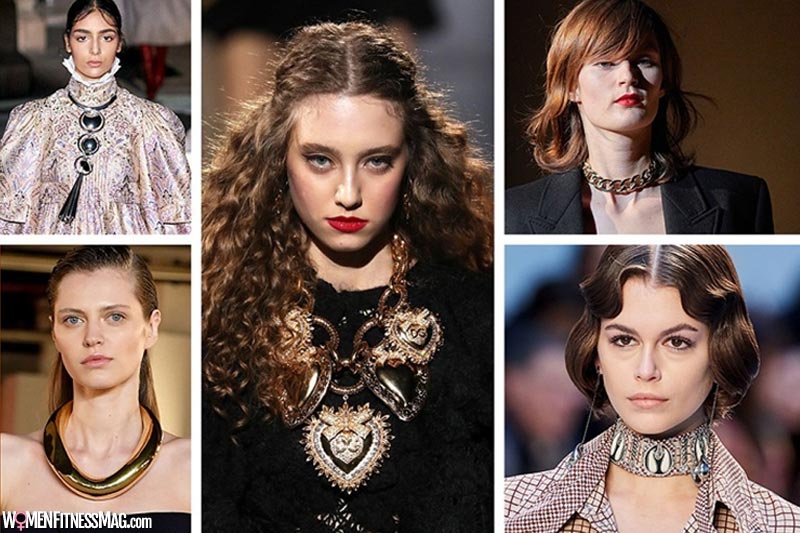 Trend textures
In 2020 solutions such as raw metal, crumpled metal, chains of different sizes, and fabrics (both fine and soft texture) are relevant. In addition, all these elements can be combined in a single accessory. With the form, there is also where to roam. Designers offer us jewelry in the style of elements of nature or fragments of something that have been found during excavations. Identity rules the show.
Large chains and wide necklaces
The most fashionable accessories of the autumn-winter season are mainly chains. The theme continues from chains to necklaces and transforms into bracelets , earrings, bangles, belt accessories, and even earrings. Chains can safely be called the main trend for fall-winter 2020 2021. Designers embodied the motif in different ways, but it was present in almost every runway: both in the form of necklace/earring sets and separate accents and very bright.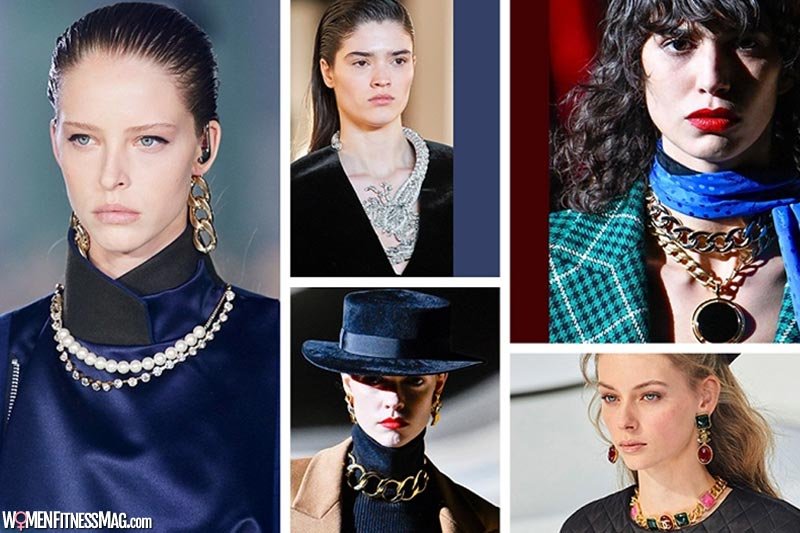 The rough and large chains were even combined with round pearls, a stone that stylists of the last century still sing odes to, like a stone of elegance. Although it has exceeded this scale for a long time. And the alliance with massive chains demonstrates it perfectly.
Surrealism
Not those accessories that complement just make the image and attract all the attention. If you have the courage, get inspired and repeat. Why the "strange" fashion jewelry has in autumn and winter will become one of the most relevant? You just need to review and analyze 2020 jewelry trends and all the answers will find themselves. Are you ready to wear such styles?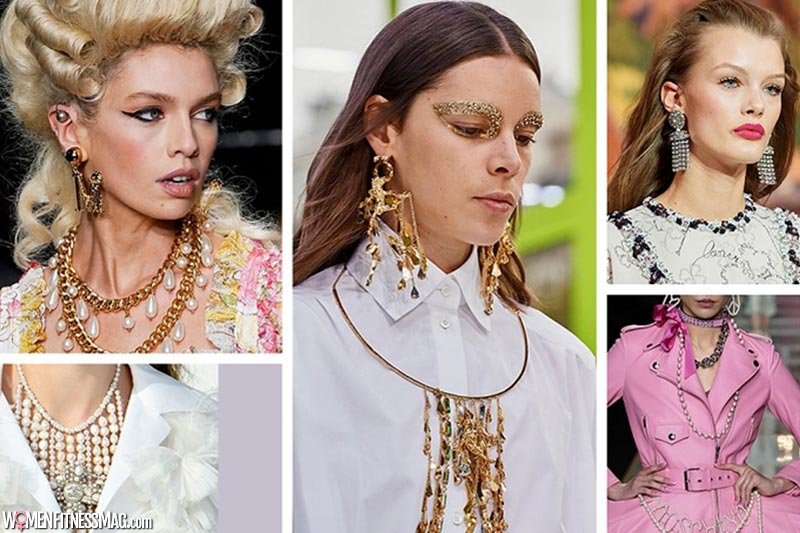 Different earrings in each ear or a single earring
This trend is no longer surprising worldwide. We have witnessed many super models and celebrities nowadays are following such creative fashion and rendered stunning trendy effect. But different slopes have not yet entered our life. In vain! Start with smaller studs, cuffs, snaps, and hoop earrings, and when you try, feel free to climb and climb for new creative styles with this fashion!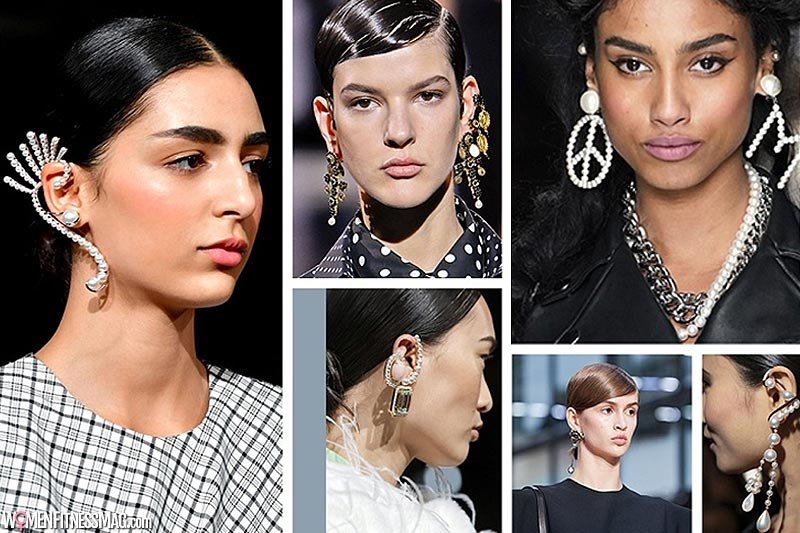 Pearls
Back in fashion in fall 2020? But when did the sea stone come out of the fashion game? Only the design of the jewelry changes, the pearls remain. All sizes, colors, and shapes! And this is not only elegant, feminine, and cute, as they say in glitter. You too can be a fatal beauty in pearls! There are simply no platitudes: a chain of beads, studs, and a modest bracelet in one look. Combine them individually with chains, large and long earrings. A stylistic note: classic string bracelets on two hands at the same time. The most fashionable option for jewelry on the neck: a multi-layer necklace made of round beads or an accessory made in half of the beads, half of the large links of a gold chain. Fashion bracelets show the same trends as in other jewels: pearls, capes, sculptural forms, large chains, and volume.
Jewelry with colored stones
This trend is a bit difficult to follow since gemstones when they are of poor quality or are false shows. Especially if it is vintage or a good brand product. Chanel is the king of this business. They offered sparkling sets with green and red stones, wide bracelets with artificial pearls. Brandon Maxwell, Off-White, Mugler, Anna Sui offered original necklace pendants, cuffs with sparkling and large stones.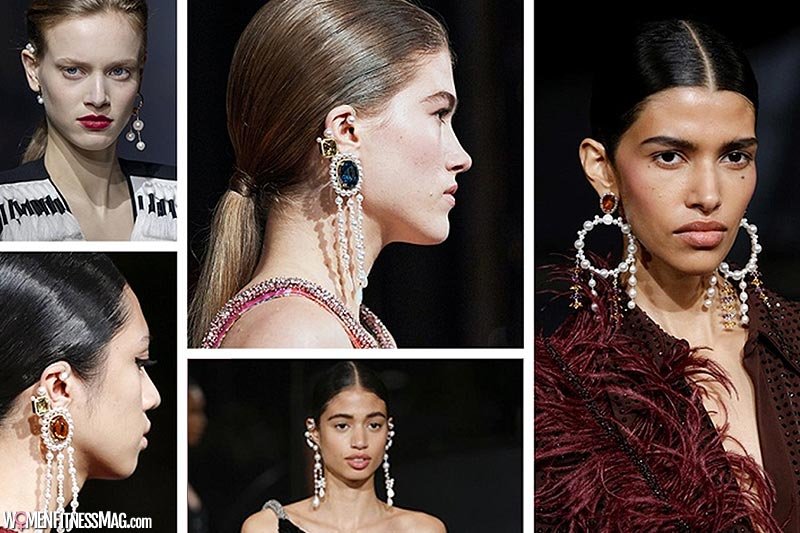 Large plain rings and necklaces
You can wear rings one at a time or string them one on top of the other. Large, perfectly polished necklaces can become the only detail that will easily make your look pop. Fashionable silver jewelry for the fall season can be seen from afar, so it will greatly dilute the sadness of autumn if you dare to visit. Opt for chunky pieces like ball earrings or sculptural necklaces, like the Givenchy show. If you like, you can find many creative these designs from Jewelry Bund.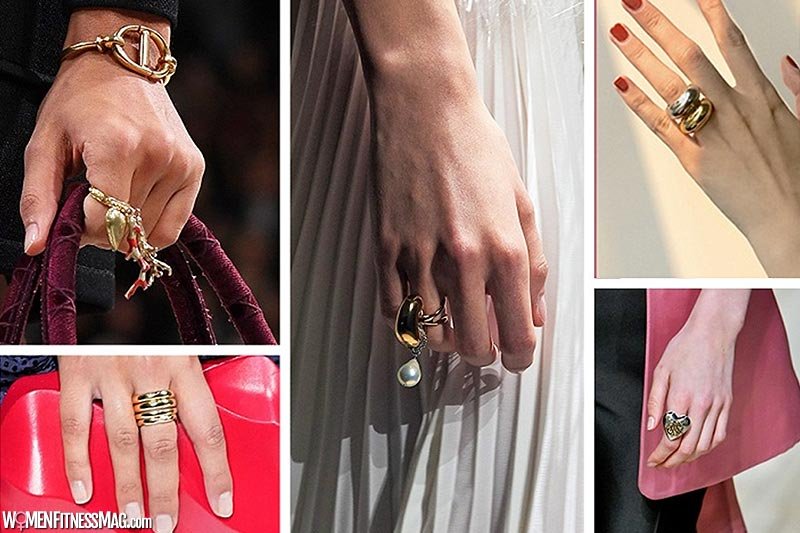 Earrings and earrings for all ears
The unusual model is getting more and more non-standard readings in the hands of designers. Sometimes the cuffs turn into impressive chandeliers, sometimes they are complemented by long pendants. Trendy jewelry for fall 2021 is definitely sparkly earrings. And it's not just about color.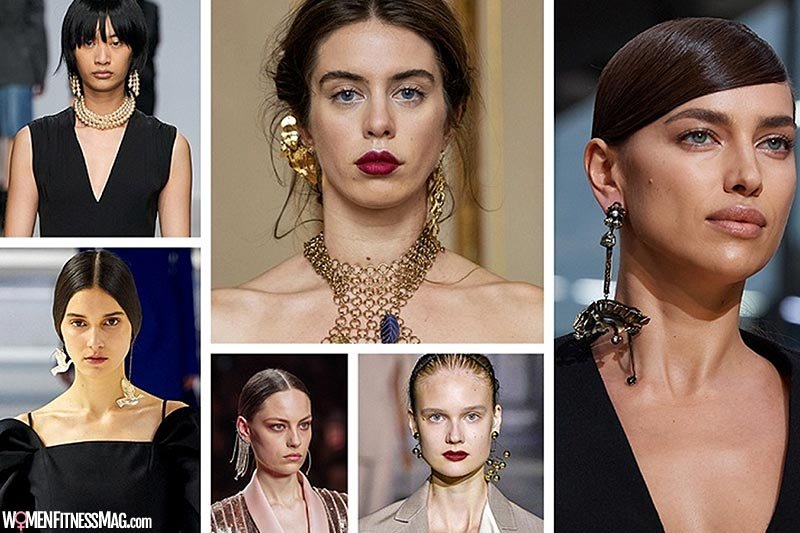 Chandelier earrings
We like the chandelier in the interior design and it is difficult to overestimate. And they are the inspiration for many wholesale earrings designs and with such earrings; it will be hard not to notice. No other model of earrings conveys such self-confidence and irresistibility. Isabel Marant, Givenchy, and Valentino fully share our opinion.
Numerous pendants and bracelets
Necklaces and bracelets with sparkling fish, coin, and heart and cross charm pendants were featured in many shows, including Christian Dior, Dolce & Gabbana, Nicole Miller, and Zimmermann.
Trend: crosses
Chanel has huge crosses in jewelry, Gucci has metal accessories. In the form of earrings, pendants on bracelets, necklaces, of all shades and sizes, crosses were successfully implemented on the podium in different ways.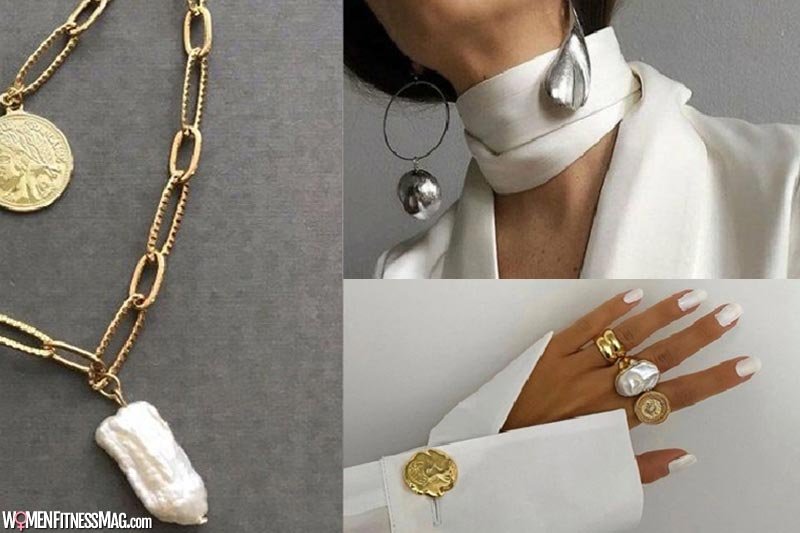 Reason: fringes
Not literally, but gorgeous! The autumn-winter trend in the form of long chains or crystal waterfalls looks very bohemian. You can beat the trend with chokers, bracelets, and necklaces. And Celine was even decorated with fringes. The most important accessories on the catwalks are the earrings and the big jewels on the neck .
Amulets
As our stats show, interest in talismans and amulets has only increased during the quarantine. Not because they save you from the virus, it's just that uncertainty always increases interest in esotericism, magic, and other mysterious and unexplored topics. The role of amulets is played by hearts, crosses (we are not talking about Orthodox or Catholic symbols), an eye pendant.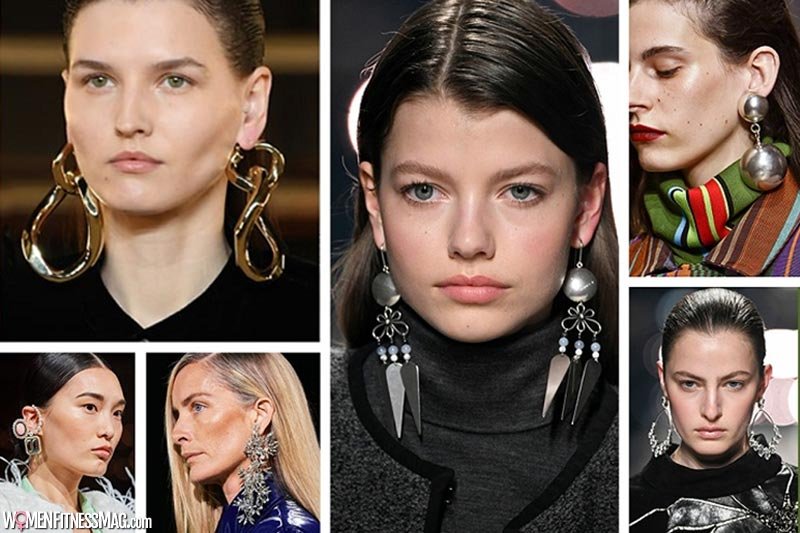 Animal Jewelry
Jewelry should talk about you, maybe through the theme of animal designs. Balmain offered to adorn herself with crystal scorpion necklaces and earrings, some of the most memorable animal jewelry. Long necklaces and chains with pendants. Long jewelry that falls to the waist or necklaces is in fashion at a company of short necklaces and chokers. In length, they start at 80 centimeters. These can be worn in a single copy alongside pendants or combined with necklaces.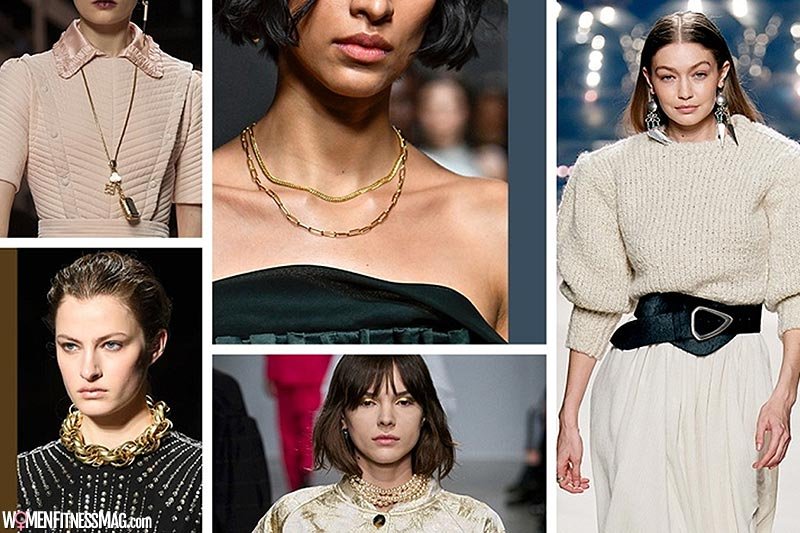 H ands and P alms Fashion
There is something mystical about it! And sophisticated. At Valentino, the necklaces with hands that appear to hold the center stone looked original, and Nicole Miller simply decorated the multi-layered necklaces with charms in the shape of the well-known "Hamsa", a talisman from the East.
Large silver jewelry without inserts.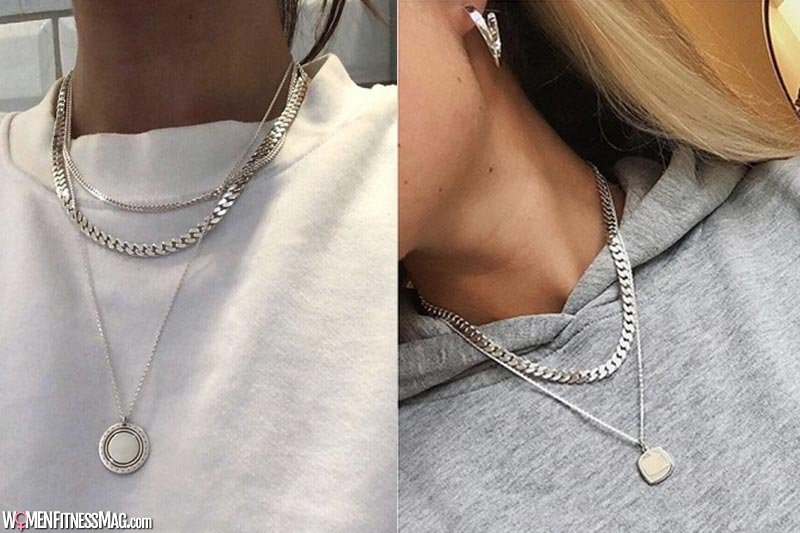 Chains that are more logical to call necklaces because of their size. Sculptural earrings and bracelets with a shimmering surface that blend seamlessly into a warm wardrobe with voluminous scarves, warm sweaters, and stylish turtlenecks. This fall/winter 2021 2022 fashion accessory immediately catches your eye!
Dare to try l ayers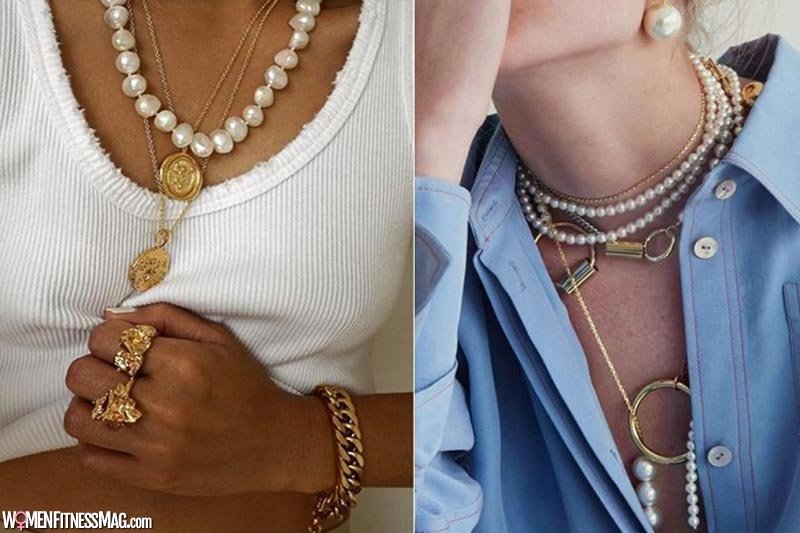 For those who do not risk wearing a bright and too flashy piece of jewelry, it is worth trying to accessorize on several levels. This also applies to necklaces with chains, bracelets, and rings. Combine chains of different lengths, completing them with pendants, charm bracelets, and pearl necklaces in one look. And on a long chain you can string several pendants – different, but the same style. And now boldly break the ban on combining oversized necklaces and large or long earrings in one look.
Related Videos about How To Be Stylish By Accessorizing Yourself :
5 Jewelry Tips EVERY Girl Should Know Before Buying Pieces
7 JEWELRY TIPS YOU *NEED* TO KNOW + HOW TO STYLE JEWELRY!
Elegant Jewellery for Classy Ladies
The ONLY 6 Pieces of simple elegant Jewelry YOU NEED
JEWELLERY/ACCESSORIES Every COLLEGE Girl MUST HAVE
HOW TO LAYER JEWELRY | Chic Ways To Wear Necklaces, Rings & Earrings
EVERYDAY JEWELRY COLLECTION | Dainty gold necklaces, rings, bracelets, earrings
How To Accessorize and Shop For Jewellery! – Tips and Tricks
How To Be Stylish By Accessorizing Yourself
how to wear jewelry to compliment your look, how to accessorize like a stylist, how to accessorize 2020, jewelry style tips, how to accessorize with jewelry, tips for accessorizing an outfit, how to accessorize properly, jewelry style quiz,
Recommended Posts
July 12, 2022
July 12, 2022