---
How Can Fitness Retreats Improve Mental Wellbeing and Physical Health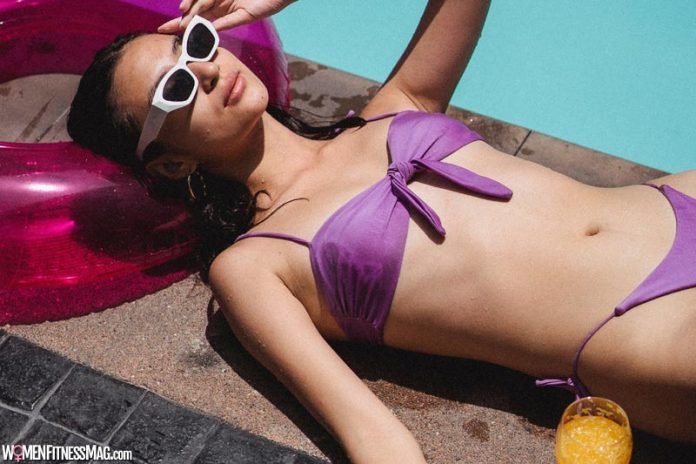 How Can Fitness Retreats Improve Mental Wellbeing and Physical Health : We all know that exercise has some amazing benefits for our physical health such as making us stronger, fitter and healthier. However, the mental benefits of exercise are often overlooked. This means many people are missing out on an opportunity to improve their wellbeing in the most natural way, through exercise.
Fitness retreats are becoming increasingly popular as more and more people seek an activity in which they can switch off from day to day life and have some down time. This article aims to discuss the benefits of fitness retreats for your mental health as well as physical health. We hope that this insight will demonstrate the many benefits of attending a fitness retreat.
Benefits to mental wellbeing of a fitness retreat
A fitness retreat is a great opportunity to improve your mental wellbeing. This is because it gives you dedicated time to relax, unwind and refresh. At a retreat you can really switch off from the outside world and forget about all your worries for that period of time. One of the hardest parts of society today is putting time aside to relax. There are so many distractions nowadays with smartphones, netflix and the general fast paced way of life. This is why retreats are becoming increasingly popular as more and more people are in search of a way to truly escape the workday routine.
One wellbeing and fitness retreat we visited was Reformer Retreats . This fitness retreat was pilates focused and quite honestly, we've never seen anything like it- in a good way. Upon arrival we were greeted with a welcome cocktail with the option to have a mocktail if prefered. From the get go the atmosphere was relaxing and welcoming. We had the opportunity to mingle and socialise with other retreat guests and the fitness instructors straight away which was great.
Included in the retreat were some well deserved pampering spa treatments. The best part was the pilates sessions which involved the classical reformer equipment. As someone who is passionate about fitness but has never before tried pilates I was guided well. I could really see the benefits of stress relief after just one session. In addition to the fitness activities there were also wellness talks on subjects such as the menopause and wellness. This really complimented the pilates sessions by enhancing relaxation to the maximum. The retreat also offered meditation sessions at sunrise and sunset. All of these amazing activities led to the following benefits:
Increased mindfulness
Better control of breath
Stress relief
Relaxation
Exercise, and particularly Pilates is known for its ability to improve your mind and body connection and improve your mental wellbeing . Some of the benefits we experienced throughout the fitness retreat was due to the variety of activities available, designed with our wellbeing in mind. We feel that a fitness retreat is a great way to get into exercise if you aren't already because you are guided by experts in the perfect atmosphere. For those who are already into their fitness, it provides you with the opportunity to dedicate your body and mind completely to the activities.
Physical Benefits of a Pilates Retreat
Although the aim of this article is to help you better understand the benefits of fitness retreats for your mental wellbeing, we wanted to share the benefits of particular fitness retreats on your physical fitness levels . First of all we wanted to share the benefits of Pilates Retreats:
Improved balance
Better mind to body connection
Increased mindfulness
Better range of movement
More Flexibility
No distractions
Physical Benefits of Bootcamp Retreat
On the other hand, there are more gruelling and intense options available for those looking to focus on the physical benefits of short bursts of intense activities . Some of the benefits of a bootcamp retreat include:
Burn calories quickly
Increase strength
Boost confidence
Improve endurance
Change lifestyle outlook
Motivate long term health
Regardless of which type of health and fitness retreat you decide to go for, there are both physical and mental benefits of each. It is up to you to decide what results you want, whether you are after a period of relaxation or whether you want to achieve results through a dedicated fast paced program. There are plenty of options available. Here are some of our favourite fitness retreats you need to try:
Best UK Fitness Retreats:
Pilates – Reformer Retreats
Cycling – C2C, Saddle Skedaddle
Swimming – Swimtrek
Rock climbing – Glenmore Lodge
Bootcamp – Fit Again
Overview of how can fitness retreats improve mental wellbeing and physical health:
We hope this article has helped improve your knowledge of fitness retreats and the amazing benefits that come with participating in one. The hard decision now comes with deciding which type of retreat will provide you with the most benefits. Are you after an intense, sweaty weekend away or something more relaxing where you get the added benefit of fitness whilst being pampered. Thankyou for taking the time to read our article.
Related Videos about How Can Fitness Retreats Improve Mental Wellbeing and Physical Health :
5 Stunning Health & Wellness Retreats
Balance For Life: Health & Fitness Retreats
Wellness Vacations are the Newest Travel Trend
How Can Fitness Retreats Improve Mental Wellbeing and Physical Health
benefits of wellness retreats, what is a wellness retreat, what is a health retreat, wellness retreat importance, mental health retreat USA, mental wellness center in Americas, mental health vacation retreat, depression retreat,
Recommended Posts
October 5, 2022
September 28, 2022
September 14, 2022