---
Female Sports Professionals Defying The Odds
August 15, 2021
No Comments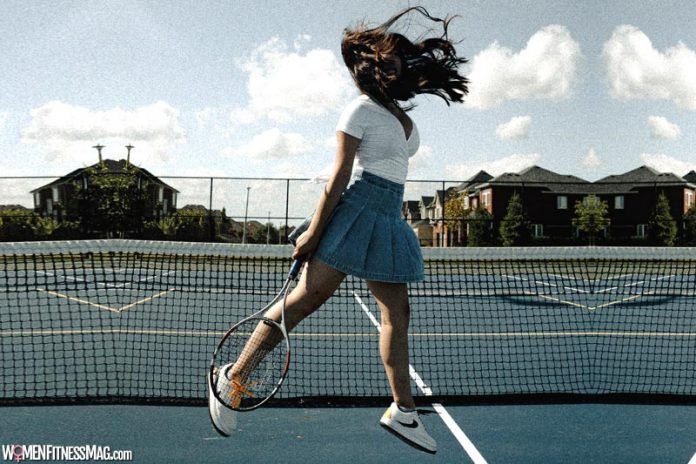 Female Sports Professionals Defying The Odds : Athletes motivate people from all walks of life to battle for victory and never give up, and those who make history inspire others from all walks of life.
Every youngster, at some point in their lives, has those times when they are alone with their thoughts and begin to fantasies about their future accomplishments; some aim to be astronauts, while others aspire to be Hollywood stars, but a huge segment of young people aspires to be sports stars. Whether that is football, hockey, or basketball is your game, or you think tennis is golden and for you, these dreams all start the same way. Unfortunately, for many women, this hasn't been made easy for one reason or another.
99.9% of people will abandon their dreams, with the majority of them doing so before they reach adulthood. So, here we have ladies who overcame adversity to succeed. Some became famous throughout the world, some improved their lives. In contrast, others accomplished something that seemed impossible at the time. Nothing is impossible, and adopting the proper mindset is a significant step forward. Who knows what the future has in store for us?
Serena Williams
Where do you even begin with this colossal athlete? Serena Williams holds the record for most major singles titles won by a woman in the Open Era. In addition, she has numerous records, including the most Grand Slam singles titles on hard courts and the most women's major singles matches. Williams was also the highest-paid woman in sport in 2016 and 2017, when she was the only female athlete on Forbes' list of the top athletes' incomes.
We could go on and on about her accomplishments – and a special mention should go to her sister, Venus, for sharing many of them – but Williams, 38, is also known for her spectacular comebacks from hardship. After a pulmonary embolism and emergency c-section, she nearly died, giving birth to her daughter Alexis Olympia in 2017. She was incapacitated for six weeks after the delivery. Despite ongoing health issues, she was back on the court in time for the 2019 French Open, returning to Grand Slam tennis.
Aishwarya Pissay
Aishwarya Pissay, a motocross rider, has learned the hard way. After failing her 12th exams, Pissay, who lives in Bengaluru with her father, was forced to leave the house she shared with him after her parents separated. She subsequently returned to her mother's home and began working while continuing her studies. Her enthusiasm for motorcycles grew when she went on weekend riding adventures with her coworkers. She then joined the Apex Racing Academy and has fiercely pursued any challenge she can, despite the jeers and comments of people who believe that bikes are not for women. The 24-year-old rider recently made history by being the first Indian woman to win the FIM Bajas world championship, which took place in Hungary.
Mahoor Shahzad
Mahoor Shahzad, a 24-year-old badminton player who will compete for Pakistan in the Tokyo Olympics, is focused on making it big. She is the nation's first badminton player to qualify for the Olympics. She is ranked among the top 133 women players in the world. Shahzad claimed she discovered her passion and talent for badminton when she was 11 years old, thanks to her father's tremendous support and encouragement. Muhammad Shahzad, Shahzad's father, is a former badminton player who pushed his daughters to participate in sports. Shahzad went on to win the national junior title at the age of 13, defeating her older sister in the process. Then, at the age of 19, she became Pakistan's senior national champion for the first time.
Despite her family's unwavering support, Shahzad stated she faced numerous obstacles that kept her from reaching her full potential. For example, Shahzad claims towns and rural areas lack even more recreational facilities beyond Karachi, Pakistan's largest city. She also mentioned that women in traditional sectors of Pakistani society are more commonly pushed to take on domestic tasks rather than seek careers in competitive sports , resulting in a lack of competitive athletes in the country's sports industry.
Kerri Strug
Kerri Strug, an American gymnast who began training at the age of three, had been prepared for 16 years when she competed in the 1996 Olympics. The press dubbed the US women's team The Magnificent Seven after their excellent start in the Games. Still, as the competition heated up, it became evident that the Russians were a force to be reckoned with. Despite their best efforts, the United States' lead was vanished by the time it got to Kerri Strug, their penultimate gymnast. During her first vault, Strug damaged her ankle.
Kerri's final vault was the only way the US could win the gold, so she staggered towards the runway for her second attempt. Her performance was fantastic, and she even landed on both feet in a near-perfect dismount. It was the first time the Russians had not won the team gold since 1948. But, unfortunately, it was evident that Kerri had been seriously injured. So much so that she had to be helped off the platform after collapsing to her knees. Bela Karolyi, the team's coach, carried Kerri to the medals platform. She was taken to the hospital for a third-degree lateral sprain and tendon injury following the ceremony.
Related Videos about Female Sports Professionals Defying The Odds :
Top 10 Hottest Female Athletes in TOKYO Olympics 2020-2021
Top 10 Inspirational Female Athletes
The Highest-Paid Female Athletes From 2010-2020
Female Sports Professionals Defying The Odds
Recommended Posts
May 13, 2022
May 13, 2022
Today's Woman on Instagram