---
Do's and Don'ts before encountering IVF procedures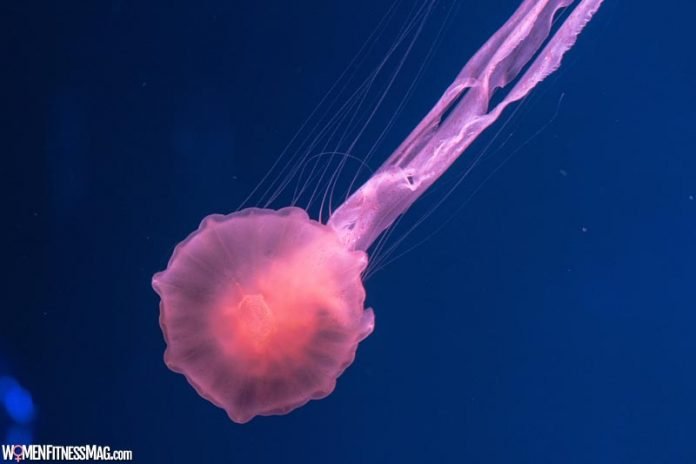 IVF procedures : Women that are encountering fertility procedures get advised to maintain a sound, healthful lifestyle. It is not mandatory to enter a complete state of rest at this point. During the early stages of treatment, women should engage in light physical activities regularly.
"It is advantageous because such activities stimulate metabolism and improve overall health," says Dr.Hrishikesh Pai, who has among the leading IVF centers in India.
Dr.Pai has the expertise of over 35 years with thousands of cases performed in Obstetrics, Gynecology & Infertility.
He has been practicing as an IVF Specialist, Gynecologist, and Obstetrician since 1991.
He is the Founder and Director of the Bloom IVF Group, which has eight IVF centers all over India.
Dr. Pai is also connected with Lilavati Hospital in Mumbai, Fortis Hospitals in New Delhi, DY Patil Hospital in Navi Mumbai, Gurgaon, and Mohali Chandigarh.
In his lifetime, he received 50+ awards for his contribution to infertility treatment and Gynaecology.
He is among the best infertility specialists in India, considering the pregnancy success rate of 40-50%.
"Further, swimming and walking are moderate exercises that help regulate insulin secretion and improve hormone levels. It has a direct effect on increasing fertility," says Dr.Hrishikesh Pai.
During the treatment process, women must regularly take hormone-stimulating medications, which can cause stress, mood swings, and other physical changes.
It's critical to keep your doctor updated on any medical tests or treatments that aren't directly related to your fertility treatment.
It includes:
Medications for headaches
Anxiety
Sleep disorders, among others
Doctors can assess and monitor whether the medicines are compatible with the fertility treatment plan that has been prescribed.
Avoid these unhealthy lifestyle habits during your fertility treatment.
It gets strongly advised that you stop smoking thoroughly before, during, or after your fertility treatment .
Smoking has been scientifically proven to reduce fertility treatment success rates by interfering with egg maturation, increasing the risk of chromosomal abnormalities.
Women should quit smoking as soon as possible before beginning a treatment that includes egg retrieval and stimulation.
They should also avoid drinks containing a lot of caffeine, such as energy drinks.
You should limit coffee consumption to one or two cups per day and alcohol consumption as well.
Dietary advice for women undergoing fertility treatment
There is no scientific evidence that diet plays a role in infertility treatment ; however, it can affect the quality of eggs and sperm.
A healthy diet is just as important during a natural pregnancy as it is during an IVF pregnancy.
Furthermore, there are a few characteristics in our everyday food that can influence the cycle's success.
Do's-
Zinc-rich foods help to balance hormones and keep them in a healthy range. Zinc is found in nuts, dairy products, meats, and potatoes and meets the daily requirement of 15 mg.
Protein promotes egg development in the ovaries. A daily protein intake of 60 g is required. Eggs, meat, and dairy products all contain it.
Iron deficiency causes anemia, which leads to poor egg health and premature or small birth. Oysters, pumpkin seeds, and green leafy vegetables are just a few examples of iron-rich foods. A pregnant woman should take in more than 27 g of iron but not more than 45 g.
Folic acid, in combination with vitamins, ensures proper brain and spinal cord development in children. 400 mcg gets recommended during pregnancy planning and the first three months, and 600 mcg from the fourth month until delivery. Broccoli, tofu, spinach, and kiwi all contain it.
Unsaturated fats can aid in the formation of healthy eggs. Corn, walnuts, olive oil, chia seeds, and flaxseed oil all contain them.
Complex carbohydrates help regulate blood sugar levels. Cabbage is high in minerals and vitamins that help to regulate estrogen metabolism. Cooked salmon contains omega-3 fatty acids, which help to maintain estrogen balance.
Bananas are high in vitamin B6, which aids in menstrual cycle regulation.
Pineapples are high in manganese, which helps to boost reproductive hormones.
Don'ts –
Avoid foods that are high in refined sugars and artificial sweeteners. Both have been linked to high insulin levels, which can wreak havoc on the fertility process. You should use natural sweeteners instead.
You should consume tea and coffee in moderation, and medical advice should get sought if necessary.
Infection risks are increased by certain types of cheese, such as mold-ripened cheese.
Related Videos about Do's and Don'ts before encountering IVF procedures :
Dos and don'ts after IVF embryo transfer
First Time IVF Success – More Tips From The Expert
Nurse Michelle – IVF Do's and Don'ts
Precautions Before IVF Treatment
Fertility Doctor Shares Top Tips for IVF Success and Pregnancy
Do's and Don'ts before encountering IVF procedures
things to do to make ivf successful, steps before ivf, how do you feel during ivf stimulation, dos and don'ts during ivf stimulation, getting pregnant naturally during ivf cycle, ivf preparation checklist, foods to eat before embryo transfer, abstinence before ivf retrieval,
Recommended Posts
July 12, 2022
July 12, 2022