---
Benefits Of Undergoing A Laser Eye Surgery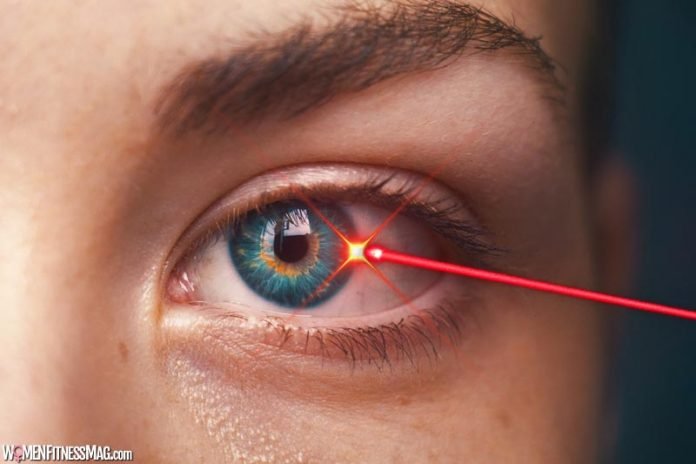 Benefits Of Undergoing A Laser Eye Surgery : Laser eye surgery revolves around correcting your refractive vision with the help of advanced technology. Laser eye surgery has undergone many dramatic transformations. The technology has become more accurate over the years. There are many types of laser eye surgeries.
The Contoura vision and SMILE surgery are the latest of all. Laser vision correction has a high success rate and many benefits associated with it. Let us take a look at some of the benefits of laser eye surgery.
Improved Eyesight

The most apparent advantage of laser eye surgery is improved eyesight . The purpose of this surgery is to correct the vision of those people undergoing it. Most people achieve 20/20 vision after undergoing laser surgery. But there is no guarantee of it.

SMILE and Contoura vision surgery can provide you with perfect vision if executed accurately. You can get rid of wearing specs or contact lenses after getting laser eye surgery. But in most cases, the reliance on glasses or lenses is reduced, if not entirely removed.

Safety

Although no process is entirely safe, the risks associated with SMILE and contoura vision surgery are less. The process is executed by maintaining safety standards. Moreover, hygiene is given priority to avoid any sort of infection. Laser vision correction has become safer over the years. The only downside of laser eye surgery is the flap.

The flap takes some time to recover. Even when it is fully recovered, there is a small risk of the flap getting dislocated. You need to opt for an excellent surgeon to prevent the corneal biomechanics from getting weak. However, there is always the option of choosing a SMILE procedure that does not involve flaps.

Fast Healing

People often avoid undergoing eye surgery because of the time required to recover from it. But the laser eye surgery process offers quick recovery. You can heal from laser eye surgery within 24 to 36 hours. But in the case of other complications, the time required for healing maybe longer. Learn more about the healing process by checking out these resources.

The SMILE and Contoura vision surgery do not require you to wear any uncomfortable bandages. You can resume normal activities very soon. This implies that you can go back to your job or drive your car within a minimal period. However, the healing time may vary depending on individual requirements. You might be asked to rest for a more extended period if your job involves heavy stress on your eyes.
Conclusion
You should always conduct prior research before undergoing eye surgery. SMILE has added benefits over contoura vision surgery. But you should know more about it before undergoing surgery.
Furthermore, it is crucial to go in for regular eye examinations post-surgery. There are very few restrictions that a patient needs to follow after the surgery. It ensures that the patient experiences the best results after undergoing surgery. It will only be a worthwhile investment if you follow the specific instructions given by your eye surgeon. Failing to obey the instructions might cause problems in the long run.
Related Videos about Benefits Of Undergoing A Laser Eye Surgery :
How does laser eye surgery work?
Laser Eye Surgery
Benefits of Lasik Surgery
What It's Like To Get Laser Eye Surgery
LASIK Eye Surgery | What Are the REAL Benefits of LASIK?
Benefits Of Undergoing A Laser Eye Surgery
what are the disadvantages of laser eye surgery, advantages and disadvantages of laser eye surgery, disadvantages of laser surgery, laser eye surgery reviews, laser treatment for eyes is good or bad, laser light treatment for eyes, how does laser eye surgery work, laser eye surgery astigmatism,
Recommended Posts
January 25, 2023
September 21, 2022
September 9, 2022