---
Ariat Country Clothing: A Trademark Staple of Modern Western Apparel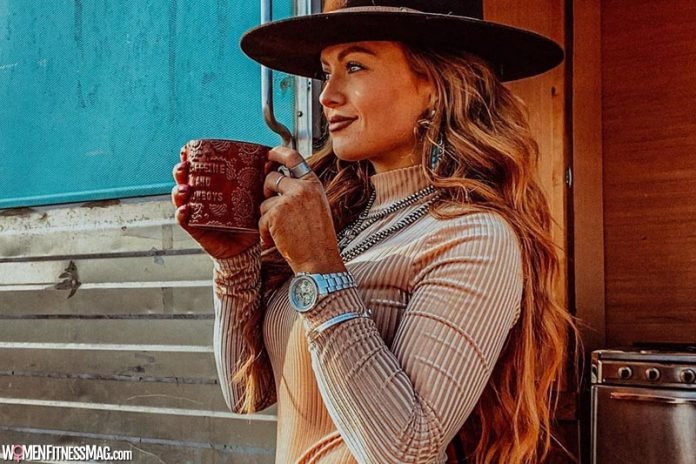 Ariat Country Clothing: A Trademark Staple of Modern Western Apparel : Fancy a more sophisticated take on the western style? Looking to try out a new look that will still be comfortable whether you're out on the ranch or heading to the city? Don't want to compromise on style yet still want clothing that'll perform? Then oh boy, you're in for a real treat.
These days, the fashion world has been taken by storm by a resurgence in all things western. Some might say it's a bit of cowboy chic. Others lean more towards country casual. No matter what you call it, there's no doubt that the western look is back and Ariat has emerged as one of the leading brands in modern country apparel.
Why Choose Ariat?
In the ever-growing pool of western brands, the popular Ariat clothing has something special that sets it apart. For starters, it's designed with the modern cowgirl or cowboy in mind. Built to move with you, Ariat's line of clothing is perfect for those who live an active lifestyle.
Whether you're a dedicated equestrian athlete or you just like to spend your weekends hiking and horseback riding, Ariat apparel is made to provide comfort and breathability without sacrificing style.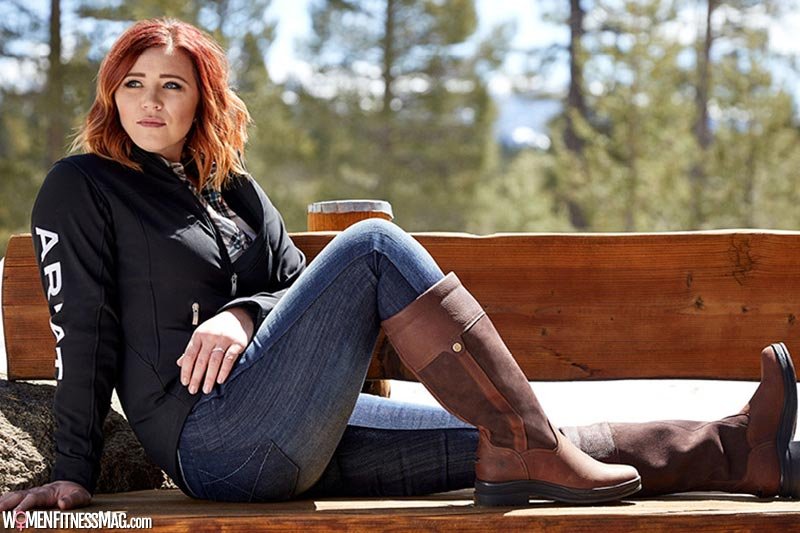 Moreover, all of the pieces are divided into several categories, depending on your riding style, skillset, and needs. These specifications allow you to get the most out of your clothing, whether you're in the saddle or out on the town. By ensuring that each article of clothing fits and flatters your body in all the right ways, you get the chance to show off your skills and improve your performance.
How Can You Dress in Ariat Clothing?
Now that you know a little more about the brand, it's time to dive into the clothes themselves. Each piece is designed with both function and fashion in mind, giving you the best of both worlds.
Polo Shirts
The textbook collared shirt gets a western twist with Ariat's range of polos. These shirts are perfect for those days when you want to look put together without being too formal. The breathable fabric ensures that you stay cool and comfortable even on the hottest days, while the tailored fit flatters your figure.
Most polo shirts come with a handy button-down collar that gives you the option to open and close as you please. And of course, no Ariat shirt would be complete without the signature logo on the chest.
Classic Tees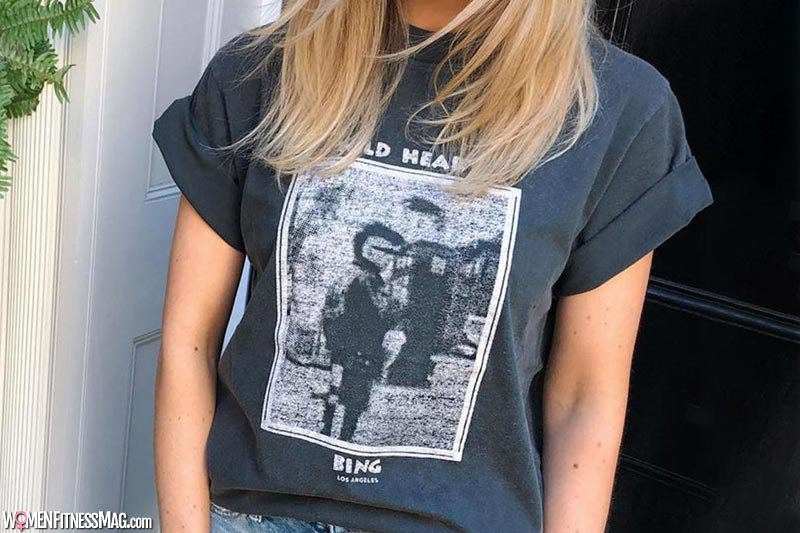 For a more laid-back look, classic tees are the way to go. These shirts are made of lightweight fabrics that are soft to the touch, meaning you can wear them all day without feeling discomfort. Since most riders spend a lot of time in the sun, wearing a feather-light tee is a must to avoid overheating.
Graphic Hoodies
When the weather starts to cool down, you'll want to reach for a graphic hoodie. After all, there's nothing better than a cosy sweater to keep you warm on those chilly winter days. But just because it's practical doesn't mean it can't be fashionable.
Ariat's graphic hoodies include designs that are both trendy and timeless. Whether you want a hoodie with a western-inspired print or a more subdued solid colour, there's bound to be something that catches your eye.
Plaid Shirts
Patterned shirts have always been a signature piece of western fashion, with their classic plaid design and relaxed fit. The lined yokes and snap closures give these shirts a touch of elegance, while the light material ensures that your skin breathes even on the hottest of days.
Plaid shirts normally come in a range of colours and styles, so you can mix and match them to create your own unique look. Whether you're going for a bold statement with a bright pattern or a more understated look with a muted plaid, these shirts are sure to turn some heads.
Vests
In the Wild West, vests were a practical necessity. They provided an extra layer of warmth on cold days and could be easily removed when the weather got too hot. They allowed workers to move freely while still protecting their clothes from getting dirty.
Nowadays, vests offer greater versatility than ever before. Ariat's fur-lined models are perfect for those cold winter days, while the quilted vests are ideal for layering on colder days. For a more formal look, try pairing a vest with a collared shirt and slacks.
Jackets
With the sole purpose of keeping you warm, these are a common sight in the winter months, both for men's and women's country jackets. The insulated models are lined with Ariat's Cool Climate Insulation Technology, which traps heat without adding bulk. The DuraStretch fabrics move with you, so you never feel restricted in your movements.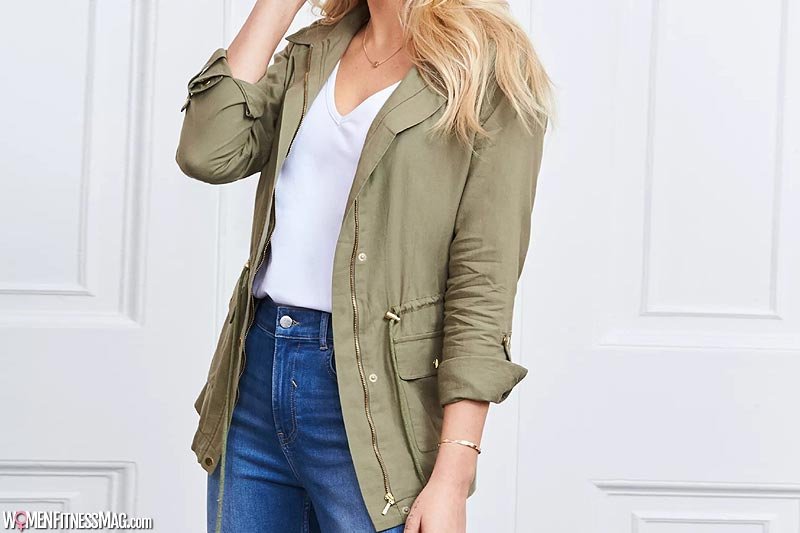 On the other hand, grizzly jackets are made for those days when you need an extra layer of protection from the elements with their peached canvas shell. The water-resistant and windproof materials help to keep you dry while the zippered chest pockets provide a safe place to store your belongings.
For a lighter option, try a softshell jacket. The built-in wind and water resistance make it perfect for those in-between days, while the stretch fabric ensures that you have a full range of motion. Plus, the welded chest pockets are a handy place to store your phone and other essentials.
Denim Jeans
No western wardrobe would be complete without a pair of denim jeans. The stretchy fabric and relaxed fit make them ideal for riding, while the rugged look stays true to the western aesthetic.
In the past, boot-cut jeans were the only option for country folk. This is mainly because they were the only style that could fit over a pair of cowboy boots. The wide leg opening also gave riders a greater range of motion, making them the perfect option for horseback riding.
Nowadays, boot-cut models are still a popular choice, providing the same functionality as they did in the past. Even though riding boots are no longer a necessity, the wide leg opening is still a flattering look for many body types.
For those who prefer a more modern look, straight-leg jeans are a great alternative. They provide a slimming effect and can be easily dressed up or down. Whether you're heading to the office or out on the town, these jeans will help you look your best.
Ariat Country Clothing: A Trademark Staple of Modern Western Apparel
Ariat Country Clothing: A Trademark Staple of Modern Western Apparel
ariat western wear, ariat outlet, ariat boots, ariat logo, who owns ariat boots, ariat boot logo meaning, where is ariat clothing made, ariat jacket,
Recommended Posts
July 12, 2022
July 12, 2022