---
5 Well Natured™ Products to Help Busy Women Improve Their Quality of Life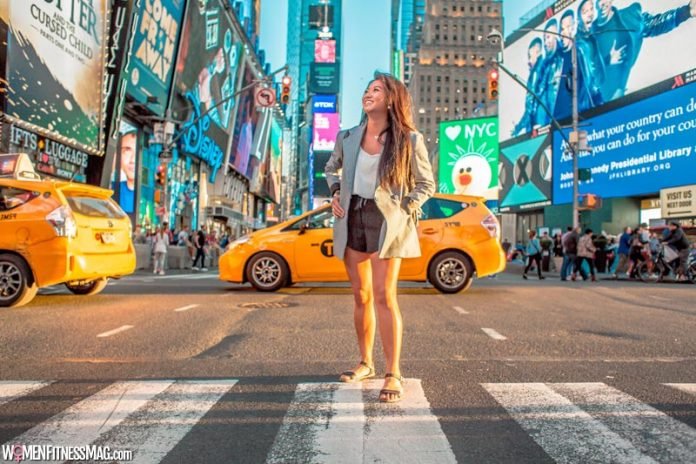 Help Busy Women Improve Their Quality of Life : There are countless aspects of life that have a direct influence on your health and wellness. Diet, exercise, and sleep quality are just a few of the things that can affect how you feel each day.
Like it or not, however, women with busy schedules can sometimes struggle to give each of these areas the attention they need. This is especially true when the demands of work and family leave you with little time for yourself.
Fortunately, this is where products such as those from Well Natured™ can make a difference. As Steve Poulsen, VP of marketing at Well Natured explains, "Our products combine Hemp113TM whole hemp powder and other potent plant-based ingredients to support specific aspects of both physical and mental well-being. Clinically backed ingredients mean that no matter what kind of help you're looking for, you can find something that will meet your unique needs and fit into your busy schedule."
Hemp113TM Pain Relief Cream

Maybe you do find some time in your busy day to work out — but chances are, you don't necessarily have time for a full recovery. Unfortunately, aches and pains from muscle strains and sprains tend to have a cumulative effect. If you don't do something to take care of them, continuing with your normal routine will likely cause them to get worse, not better.

"Hemp113TM Pain Relief Cream combines the beneficial benefits of hemp powder with menthol mint oil," Poulsen explains. "Menthol has been used for pain relief since ancient times, providing a distinct cooling then warming effect that can relieve minor pain from muscle strains or arthritis. Simply apply a small amount to the affected area, and you have quick relief so that pain doesn't distract you during the day."

Hemp113TM Energy Tincture

If you're not careful, a busy schedule can leave you completely drained. Without enough physical or mental energy, you'll have a hard time getting through the day. While Well Natured™ provides many products designed to give users an energy boost, Poulsen is quick to highlight the Hemp113TM Energy Tincture, one of its newest products.

"The Energy Tincture is simple — just place two drops under the tongue when you need that extra bit of energy. By directly ingesting the tincture, its active compounds can enter your bloodstream that much quicker, giving you a quick pick-me-up when you need it most. Since our product uses raw coffee powder, the caffeine is still bound to the fiber and releases more slowly into your bloodstream, giving you a longer-lasting energy boost."

Hemp113TM Sleep Capsules

On the opposite end of the energy spectrum, many busy women find that they have trouble falling asleep at night. In fact, the National Sleep Foundation reports that 67 percent of women report trouble sleeping at least a few times a month, and that 46 percent experience sleeping problems almost nightly.

To that end, the Hemp113TM Sleep Capsules could be just what you need to get the quality sleep you need for your busy days. By combining hemp powder with Suntheanine® L-theanine and Shoden® Ashwagandha, these capsules help promote physical and mental relaxation and reduce the body's stress levels. Taking a capsule before bedtime can help calm your mind so that you can more easily fall asleep and stay asleep.

Hemp113TM Calm AM Capsules

Trying to manage a busy schedule can be stressful — and too much stress can be extremely detrimental to your quality of life. Stress has been linked to burnout, insomnia, poor job performance and even higher medical expenses. If you wake up feeling stressed, finding a way to get those feelings in check is essential.

"Our Hemp113TM Calm AM Capsules are a great way to help you feel calm and relaxed, without getting drowsy," Poulsen explains. "Ingredients like chia powder and Indian Gooseberry provide a variety of antioxidants, vitamins and minerals that deliver a revitalizing, rejuvenating effect. Our powder capsules are designed to be metabolized slowly, so that you can enjoy their effects throughout the day. It's a quick and easy way to start your day off on the right foot."

Hemp113TM Recovery PM Capsules

A busy day can leave you feeling worn out, even before you're ready for bed. Well NaturedTM also provides a capsule product that aids in this area with its Hemp113TM Recovery PM Capsules.

"The Recovery PM Capsules are designed to provide the physical support you need at the end of a busy day — without the energy boost that would make it hard to fall asleep," Poulsen says.

"Ingredients like turmeric can help improve the body's inflammatory response to neutralize free radicals, while essential amino acids and trace minerals and vitamins from other ingredients also aid in the body's recovery. When you feel better physically, you'll be that much more likely to take some time out for enjoyable activities that help you mentally and emotionally unwind."
Don't Let Busyness Get You Down!
There's nothing inherently wrong with having a busy lifestyle, but at the same time, you don't want it to get in the way of your own personal well-being. These products from Well Natured™ are just one example of how a few simple products and practices can help you fit some time in for yourself. By making your wellness a priority, you can dramatically improve your quality of life, no matter how busy it gets.
5 Well Natured™ Products to Help Busy Women Improve Their Quality of Life
ways of improving quality of life, how to improve quality of life in a country, work life balance for women-research, how can you change your lifestyle habits to improve the quality of your life essay, improve quality of life example, 10 things you can do immediately to improve your quality of life, how to improve the quality of life in your community, improve quality of life in research,
Recommended Posts
May 13, 2023