---
5 Things You Must Know If You Want A Breast Implant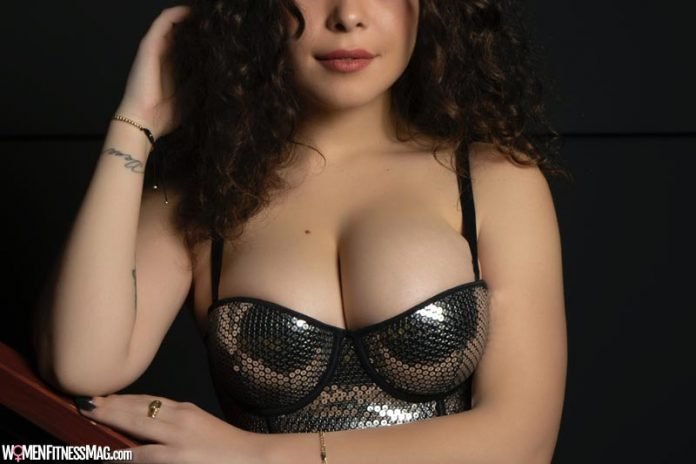 5 Things You Must Know If You Want A Breast Implant : The American zeitgeist of the 90s is all about the hyper valuation of boobs. The Baywatch's iconic scene where Pamela Anderson runs in slow motion and her boobs almost wobble out of her skin tight beach suit tickled everyone's imagination.
Although, there was hardly anything left to the imagination. Then there was the cleavage-gloating squad of the spice girls. They made every young woman drool over uptight, cup B boobs. There's no denying that consciousness of bodily imperfections can lead to low self-esteem if a person dwells on it.
However, the flip side to this notion is that one can enhance their physical appearance and get rid of the innate bodily imperfections whenever she/he deems fit. If we look at things from an individual perspective, there are many untold psychological boons of acquiring a better body and shedding off the imperfections, for instance, small boobs.
Breast Implants are Serendipitous
Let's cut to the chase, many American girls have got a breast implant, which has helped them in more ways than a prudent man can think. Of course, they say that nothing worth having comes easy, and the same is the case of breast augmentation surgery.
Potholes are Everywhere
It probably won't be your only surgery if you go under the knife for breast augmentation. However, there are things you should get straight before opting for breast augmentation or in the event that you have had a tryst of 10 yrs with your curate boobs and now want them tweaked. Here's what you need to know:-
Implants are not for a lifetime

The life span of implants depends mainly on the type of material used. For instance, Saline implants tend to do good for over a decade. Think of it this way; you visit the dentist every six months even if you don't have any evident signs of tooth decay or other gum related problems. But you visit the dentist just to ensure that there aren't any problems with your oral health, and they won't develop into something big. Thus, mitigating the risk of possible tooth decay.

The same is the case with a breast implant, and you ought to have them changed after a certain period to avoid complications.

Expectations are often superficial

Breast augmentations can make a person's natural boob larger and fuller. They cannot change the shape of the boobs per se. However, minor asymmetry and imperfections can be countered. Still, if you consider yourself to get reincarnated as the next Pamela Anderson or Trish Stratus, you are in for a BIG disappointment.

Implants are not invincible

Baby, better get that straight. Why does one have to scrabble through implant exchange options in the first place? Sometimes implants could get ruptured; our body could treat it as an external element waging war against it and hardening the rims encircling the implant (silicone or saline). In such cases, one has to get her implants redone.

The options are growing with time

Only saline implants were at one's disposal in the olden days, which were prone to ruptures. Although, the saline implants didn't lead to any further health hazards because the saline water would easily mix with the blood in case of a crack or leakage. These days, there's also an option of silicone gel implants that have a more premium look and feel and are also less prone to rupture. However, there's a catch to silicone implants too.

You have to work your choice out and consult with a board-certified surgeon before undergoing a breast procedure.

Aesthetic norms have changed too

We have talked about Pamela Anderson, but those were the days of Baywatch's past. People have become savvy about their choices, and the general wisdom says that Size C doesn't fit everyone. The cup size should go along well with the size of the torso, waist, height of the body, and the shape of one's ribs. One cannot haphazardly ask the doctor to fill in some 200cc of silicone and get a size upgrade without considering the factual matrix.
A revered surgeon must assess your requirements and produce the best options at your disposal. Implant exchange in Orange County is one of the most reputed exchanges. If you are going through some problems such as rupture or capsular contracture, the experienced surgeon and state of the art facility could steer you clear of all troubles.
Even if you are looking to opt for silicone gel implants and replace the older saline ones, Implant exchange in Orange County is the place.
Related Videos about Things You Must Know If You Want A Breast Implant :
5 Things You Must Know If You Want A Breast Implant
things i wish i knew before breast implants, everything you need to know about getting a breast augmentation, things to do before getting breast implants, should i get breast implants quiz, best place to get breast implants, breast implant illness, fat transfer breast augmentation, how long do breast implants last,
Recommended Posts
January 6, 2023