---
5 Jewellery Essentials To Take On Vacation
5 Jewellery Essentials To Take On Vacation
By
–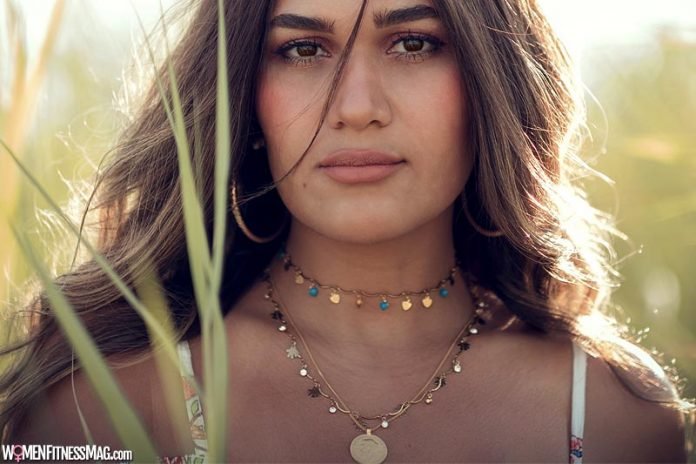 5 Jewellery Essentials To Take On Vacation : When we are going on vacation, we can't take our entire jewellery collection with us usually due to space, although we wish we could! So, we have put together a guide with 5 jewellery essentials that you should take on vacation.
These pieces are all really diverse, so they can be tailored to so many different outfits. You will never struggle finding the right piece of jewellery to wear when you're away with this guide. So, let's get stuck in!
Gold Dangle Earrings
First up on our list of jewellery essentials to take on vacation is gold dangle earrings. These beauties will give a dramatic and classy edge to any look and can be worn with casual clothes or your dressiest outfit, making them perfect for a day to evening transition. With these earrings, there is plenty of scope to choose a pair that suits you and your character. You could choose very small pieces or go for something larger to make a statement! Your options are endless.
Gold dangle earrings work beautifully with any neckline, but particularly a halter neck top or dress, as the bare shoulders really allow the earrings to shine. We personally love gold jewellery for when you are on vacation, as it seems to make any outfit feel sunnier! However, if you wear silver jewellery more often, then of course swap them out for something you really love.
A Statement Ring
An evening outfit on vacation wouldn't be complete without a statement ring now would it! Having a breathtaking statement ring packed is a great addition and it can bring even the simplest outfit to life. Go for something classic like an emerald ring, or be more adventurous with a carefully crafted large gold ring.
As with the earrings, statement rings are a wonderful opportunity to express yourself and really put your stamp on any outfit. Consider looking into the history of the gemstone you choose, as this is a great way to buy a ring that is meaningful to you and your personality.
A Layering Necklace
Nothing says bohemian vacation more than a layering necklace! You can buy multiple delicate necklaces that are layered together to create an absolutely dreamy finish to any outfit that is perfect for vacation. The combination of textures and lengths makes a unique and subtle statement that is understated.
Ideal for your quieter nights on vacation, layering necklaces add a femininity to any look that is simply beautiful. Just remember to keep the layering necklaces delicate, avoiding any chunky chains or thick chokers. Pair your layering necklace with an outfit that keeps your chest relatively clear, as it won't work well at all with a high neckline!
Classic Wrist Cuff
There is something timeless about a wrist cuff as a bracelet, as they have been a staple part of modern jewellery for decades. Whether you like something dainty and thin or slightly thicker, this piece is a coveted classic that will never grow old.
Wear your wrist cuff on the narrowest part of your wrist and don't be afraid to be creative when it comes to styling it with other bracelets. Remember though, this piece of jewellery will look equally stunning on its own and beautifully understated. This is a must when it comes to packing your jewellery for vacation!
Large Bright Earrings
Finally, we have large and brightly coloured earrings. It's simple with this one, choose a big pair of fabulous earrings in your favourite colour and get ready to make a statement! Whilst being understated with jewellery is wonderful, it is also great to have a more dramatic option to bring your more simple outfits to life.
Wear these earrings with your hair up or down and keep the rest of your jewellery minimal, to really let the earrings shine. Try and match the earrings to an outfit or wear them with a simple block colour outfit to prevent any clashing. If you don't feel comfortable choosing large earrings, remember that they don't need to be giant to make a statement!
Conclusion
So, there you have it, 5 jewellery essentials to take on vacation! With these essentials, you will have the perfect piece of jewellery on hand to go with any outfit, day or night. Think carefully about what you will wear most often and be picky with what you pack. You deserve to look and feel amazing on vacation and we are sure that you will with these 5 essentials!
Related Videos about Jewellery Essentials To Take On Vacation :
5 Jewellery Essentials To Take On Vacation
how to pack jewelry for travel without it getting tangled, how to pack jewelry in carry-on, how to travel with jewelry diy, packing jewelry for shipping, how to pack jewelry for shipping, traveling with jewelry tsa, packing jewelry for college, how to pack earrings for travel,
Recommended Posts
July 12, 2022
July 12, 2022