---
5 Healthcare Fields That Offer High Earning Potential In 2022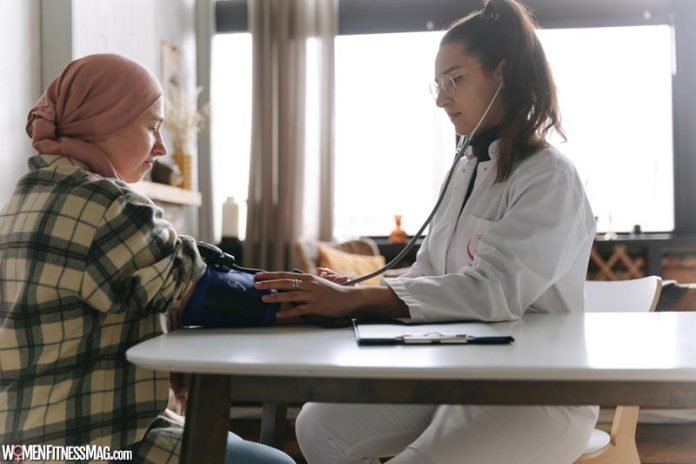 5 Healthcare Fields That Offer High Earning Potential In 2022 : Healthcare, undeniably, is a vast industry that offers a world of rewarding career opportunities. While the image of hospitals and clinical settings crosses most people's minds when they hear the word healthcare; however, in actuality, the industry is pretty diverse.
Unquestionably, the healthcare industry comprises clinics and hospitals and crucial job roles of physicians, surgeons, and nurses. However, healthcare services stretch way beyond this. And these services fall into four subsections of care – preventive, rehabilitative, curative, and palliative. What's more? Even organizations that develop and manufacture medical equipment are a part of this immensely gratifying field.
However, irrespective of which career pathway you choose, one thing always remains true. With a healthcare career, you're most likely to bring a real difference in the lives of people you touch and leave a profound impact.
Job satisfaction exists in conjunction with the jobs that allow the professionals to impact the community positively. Besides a sense of contentment, professions in this field also offer competitive salaries.
So, are you passionate about the healthcare industry and are interested in venturing down this path but uncertain about which career to choose? In that case, don't sweat it. Here we've compiled a list of high earning potential careers to help you maneuver your professional journey:
Healthcare administration
While most people often overlook this function's role, this behind-the-scenes work assists healthcare organizations in operating swimmingly. Medical and health services managers oversee the staff members and ensure the healthcare facility operates with adherence to legal regulations.
Aspiring healthcare administrators often seek advanced education to take on more responsibilities. And thus, they opt for an MHA degree to broaden their knowledge spectrum and acquire leadership roles. But an MHA degree isn't the only educational credential that can help you land leadership roles in administration.
An MPH degree also enables individuals to offer visionary leadership and implement various policies to assure quality patient care. However, before settling on a decision, compare MPH vs MHA and consider multiple factors such as career prospects, work settings, and earning potential. This way, individuals can evaluate which degree program is the perfect fit for leadership roles and best meet their career objectives.
Optometry
Optometry is a specialized branch of healthcare that deals with detecting, preventing, and treating abnormalities related to the eyes and visual system. Optometrists not only diagnose eye conditions and disorders. Additionally, they collaborate with ophthalmologists, pediatrics, and other workers to diagnose eye disorders with ocular manifestations.
Let's review some of the day-to-day job responsibilities of optometrists:
Detect vision problems such as glaucoma or color blindness
Educate patients about eye care techniques and how to use contact lenses
Advise eye strengthening exercises and prescribe medication
These professionals work in a diverse range of settings, for instance, healthcare facilities, educational institutions, private practice, ophthalmic industries, and laboratories. Also, optometry is likely to grow by 9% by 2030, adding up to 1,700 job openings each year, on average. And the professionals in this field earn a median pay of $ 118,050 per year.
Veterinary
Do you wish to work in a field that lets you provide healthcare services to animals? Want to become a part of the profession that allows you to look after animals and human health and cultivate emotional bonds? In that case, a career in veterinary medicine is most definitely your calling.
Most, but not all, people tend to think about animals on the mention of the word 'veterinary.' Quite justifiably, this field deals with the prevention and treatment of disorders and diseases in animals. However, these healthcare practitioners also play their part in protecting public health by controlling zoonotic diseases, which transmit from farm livestock, zoo animals, and pets to humans.
On a given day, the typical job responsibilities of professionals in this field include:
Treat wounds of animals and vaccinate them to avoid diseases
Educate pet owners about preventive healthcare and nutrition
Perform laboratory, diagnostic, and ultrasound tests to study medical conditions
As per the stats by BLS, veterinarians earned a median salary of $ 99,250 in the year 2020.
Nursing
Nursing is a branch of healthcare dedicated to collaborative and autonomous care for people from all spheres of life. It deals with treating and preventing injuries and mitigating suffering through treatments.
The job responsibilities of nurse practitioners include, but are not limited to:
Observe patient's condition and record their symptoms
Come up with appropriate treatment plans and make amendments if necessary
Perform and interpret laboratory tests
Administer medications and educate patients about healthy practices to maintain good health
With the massive portion of the population stepping into their senior years plus the emergence of the Covid-19 pandemic, the demand for nurse practitioners continues to soar upwards. Not to mention how the mass exodus of experienced nurses has underscored the need for nurse practitioners. Thus, the field is likely to witness a growth of 45% by 2030, translating to heaps of employment opportunities.
Podiatric medicine
Podiatric medicine is all about preventing and treating conditions related to the foot, ankle, and legs. Like primary care physicians, these professionals treat numerous foot conditions. However, others specialize in different areas, such as reconstructive surgery or neurological foot disorders.
Being a podiatrist, you might perform the following job duties:
Assess injuries and treat ailments with modern techniques such as laser therapy
Check the medical history of patients and order physical scans and tests
Teach general wellness and foot care techniques
As a podiatrist, you can expect an average salary of $ 134,300 each year. However, to become eligible for this job role, you must first acquire a bachelor's degree. Once completed, it's crucial to earn a doctorate in podiatric medicine from an accredited educational institute. After this, you must obtain the necessary certifications to become a podiatrist. Moreover, you must possess critical thinking, complex problem-solving, and strong interpersonal skills.
Conclusion
With a career in the healthcare field, you are undoubtedly poised to enjoy a bright professional future ahead. Reason? The industry encompasses a wide variety of career pathways. And essentially, most of them offer lucrative salaries.
While it's true that specialists bring in substantial salaries; however, non-physician job roles such as pharmacists and occupational therapists also tend to earn massive paychecks.
Unarguably, you will need to acquire the proper education and obtain a license to practice; the efforts will most definitely pay off over the long haul. Over and above, the healthcare sector is continually in flux, meaning the demand for healthcare practitioners will continue to rise exponentially in the forthcoming years. And therefore, there's a fair chance you will enjoy job satisfaction and security today and in the long run.
Related Videos about Healthcare Fields That Offer High Earning Potential In 2022 :
5 Healthcare Fields That Offer High Earning Potential In 2022
highest-paying jobs in the medical field, happiest jobs in medical field, medical careers in demand for the future, medical jobs list and salaries, highest-paying medical jobs 2021, 2-year medical degrees that pay well, highest paying jobs that don't require medical school, medical careers in demand 2022,
Recommended Posts
September 26, 2022
July 12, 2022