---
5 Best Vitamin C Essential for the Face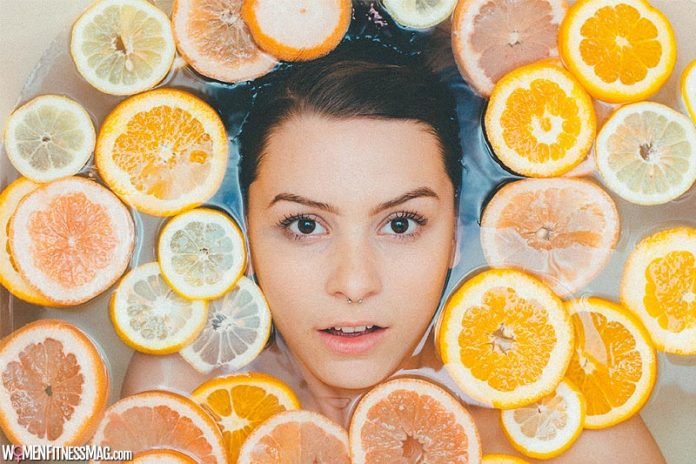 5 Best Vitamin C Essential for the Face : If you are into skincare, you must know how important vitamin c is for the skin. If you want a glowy and smooth complex, then vitamin c products can help you.
However, we consume vitamin c in food, but there is no guaranty that your skin is getting essential vitamin C. So, using a skincare product that has vitamin c can do wonders in your skin game.
Using vitamin c serum and cream can benefit your skin. So here we are going to talk about skincare products that you should add to your daily skincare routine to get bright and smooth skin.
What does vitamin c do to the skin?
Free radicals are natural molecules that are found in our skin. They can cause problems when built up. They can cause aging and break cells.
Antioxidants fight with these free radicals. And vitamin c is an antioxidant. So having vitamin c keeps things balanced in the skin. It even out the skin, reduce hyperpigmentation and wrinkles.
So let's talk about skincare products that are essential for skin.
Vitamin C Skin Mist
You can find a vitamin c skin mist suitable for your skin. A good vitamin c mist boosts the hydration in the skin. Mist hydrates and purify the skin. To get glowy and refreshing skin, use a vitamin c skin mist.
Find a product with red onion seed extract, aloe vera, and black seed oil. Red onion seed extract and black seed oil contain vitamins A, B, C, and E that help recover the damaged skin. Vitamin c mist purifies the skin.
Vitamin C Glow Face Wash
Vitamin c face wash will give your face a natural glow. It cleanses your skin deeply and controls the excess oil—a vitamin c containing face wash helps reduce pore and remove dead skin cells and dirt.
To protect your skin from damage, you have to choose a paraben and sulfate-free vitamin c face wash. A vitamin c glow face wash has coffee, Lamon, and sandalwood. Add a vitamin c face wash in the first step of your skincare routine to get flawless skin. Get yours now from riyoherbsindia.com .
Vitamin C Cream
A vitamin c cream will help you to get a brighten complexion. It also restores skin suppleness. It contains nourishing oils and hyaluronic acid to fade pigmentation and balance skin.
An ideal vitamin c cream includes cocoa butter, Moroccan argan oil, almond, and hyaluronic acid. If you add vitamin c cream to your routine, you will get rid of face dullness. Choose a cream that is free of paraben, color, and silicons only from shop.recodestudios.com .
Vitamin C Oil
Choose an oil with Vitamin C & Hyaluronic acid because they help fight free radicles. Vitamin C oil help in skin glow. They nourish your skin deeply and improve skin texture.
Vitamin c oil has anti-aging properties. After using vitamin C oil, your dark spot and wrinkle will be fed away.
Vitamin C Serum
There are a lot of benefits of using vitamin c serum . Choose a serum that is free of all types of fragrances and colors. A good vitamin c serum is lightweight and helps to reduce wrinkles. Vitamin c serum that indues is ferulic acid is considered good because ferulic acid fights free radicals.
Vitamin c serum will help you to get a bright face. They hydrated faces very well. If you want an even skin tone, go for vitamin c serum.
Related Videos about 5 Best Vitamin C Essential for the Face :
5 Best Vitamin C Essential for the Face
natural vitamin c for face, vitamin c serum, best vitamin c serum recommended by dermatologist, best vitamin c serum recommended by dermatologists in india, vitamin c serum for face, vitamin c serum for face benefits, best vitamin c serum for face, best vitamin c serum for hyperpigmentation,
Recommended Posts
June 24, 2022
June 24, 2022
June 24, 2022