---
4 Unusual and Brilliant Gemstones to Consider for Your Engagement Ring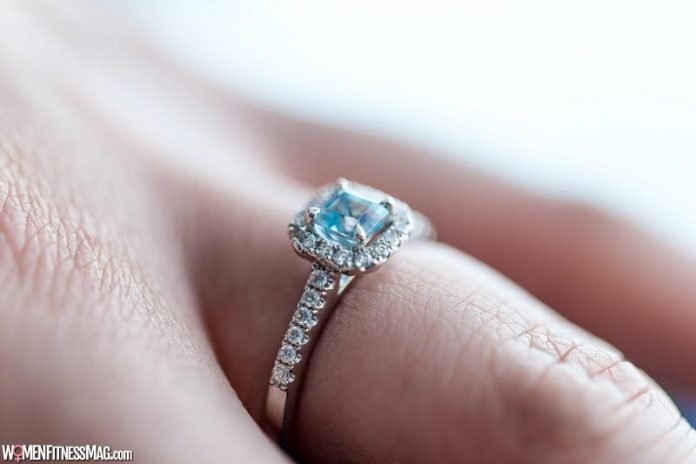 4 Unusual and Brilliant Gemstones to Consider for Your Engagement Ring : Are you looking for the perfect engagement ring? You probably want something beautiful and unique. It should stand out and hold sentimental value.
With gemstones, rare is not always expensive. You can find a stunning piece without necessarily spending too much. If you are looking for something as rare as your love, here are a few unusual and brilliant gemstones to check out.
Jadeites

Jade is a gem material that could be one of two minerals; nephrite and jadeite. While both of them are great, Jade is rarer and more expensive. It is a better option for engagement rings.

Jadeite comes in lavender, orange, white, yellow, black, and gray. The deep 'Imperial' green type of jadeite is the most popular. It is usually paired with translucence for a truly luxurious look.

The hardness range of jadeites is 6.5 to 7. Sometimes, it has a hardness level lower than household dust. This means that some jadeites may be vulnerable.

However, jadeite also happens to be the toughest gem material. It has no cleavage, and its tenacity is high. It is highly resistant to cracking and chipping.

Peridot

Peridot is green in color. It could be a light citrus yellow-green color, dark brownish-green, or gold-green. The iron magnesium silicate mineral doesn't come in any other color. However, traces of chromium and nickel could influence the color. Diamondere's peridot rings are spectacular.

The gem has a long history of association with spiritual cultures. It is associated with success, health, peace, and good luck. All of these are ideal qualities of a great engagement ring.

Colored Diamonds

Everyone loves diamond engagement rings. However, you don't need to settle for colorless or white options. Colored diamonds are beautiful, rare, and romantic. There is one rare diamond in 10,000 natural diamonds. If you are looking for something truly jaw-dropping, consider the following options;

Red Diamonds
These are the rarest diamonds. They are beautiful and cost more than other diamond types. These diamonds cost hundreds of thousands per carat.
Pink Diamonds
Natural pink diamonds are rare but have been worn by a few celebrities . Jennifer Lopez and Mariah Carey got pink diamond rings for their engagements. Australia's Argyle mine is famous for the production of pink diamonds. A million carats of rough make only 1-carat high-quality pink diamond.
Blue Diamonds
Natural blue diamonds are also known for their rarity. They have gorgeous grayish-blue hues and can cost tens of thousands of dollars per carat.

Morganites

Morganites are rare and strikingly beautiful. They were discovered in Madagascar in 1922. They are a new kind of pink beryl, originally known as 'rose beryl.' Morganites look perfect as the centerpiece of a ring.

They have a sparkling look and would be a fantastic alternative to traditional stones. The best thing about morganites is that they look great and do not cost too much.

In spite of their striking glow, morganite engagement rings have a delicate and pale color. From peach to pink and salmon, they are very soft and feminine. You are sure to get lots of compliments.
Are you looking for a brilliant and unusual engagement ring? You have plenty of options. From morganites to peridot and colored diamonds, there is always something to suit your needs.
Buying an engagement ring and preparing for a proposal is an exciting time. However, having the wrong ring could make things more complicated than they need to be. You want something that demonstrates your love for your spouse and looks stunning.
Buying an engagement ring is a significant expense, and it would be best to get it right the first time. When shopping, think of your budget limits, your loved one's personality, and their style.
Related Videos about 4 Unusual and Brilliant Gemstones to Consider for Your Engagement Ring :
4 Unusual and Brilliant Gemstones to Consider for Your Engagement Ring
gemstone engagement rings, is tourmaline good for engagement ring, unique gemstone engagement rings, best gemstones for engagement rings, topaz engagement ring, unique engagement rings, natural gemstone engagement rings, cheapest stone for engagement ring,
Recommended Posts
September 27, 2022
July 12, 2022