---
3 Best Plant-Based Protein Powders for Athletic Recovery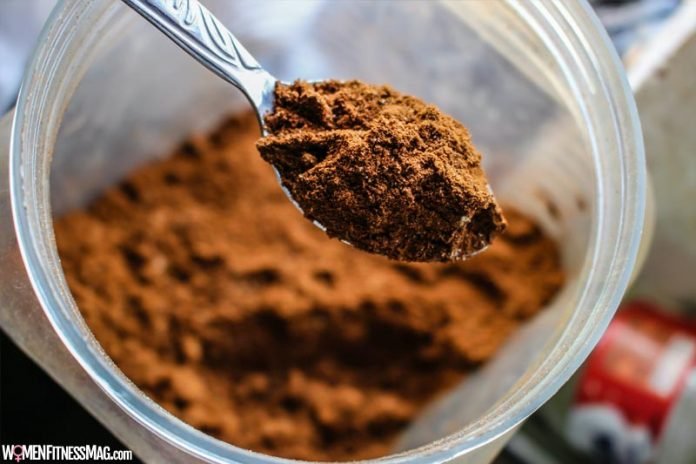 3 Best Plant-Based Protein Powders for Athletic Recovery : For many active individuals, protein powder is an essential supplement to help with recovery and acquiring the right amounts of minerals, nutrients, and amino acids to replenish muscle stores. This is especially true for high-level athletes who take their sport very seriously, as well as those involved in weight training and endurance sports.
Plant-based protein powders have been recognized for many different benefits. Among those, compared to animal-based sources like whey protein powder, including better digestion, nutrient and protein absorption, and improved inflammatory response.
What largely dictates the quality of a protein is based on its amino acid profile. Animal products like eggs, dairy, and meat have complete proteins with all essential amino acids. That's not to say animal-based protein products are superior. Rather, for plants (that don't naturally have complete protein composition on their own), it requires combining the right foods (e.g. legumes, grains, etc.) to achieve the optimal amino acid profile.
For active individuals who seek plant-based protein powders that perform equally (if not better than) animal sources, there are certain types of products you want to look for. Such products often depend on the amino acid profile, types and sources of protein , and whether the ingredients are non-GMO, organic, gluten/soy-free, or other dietary-specific considerations. Below we share three of our favorite plant-based protein powders for athletic recovery.
Garden of Life Sport Protein Powder

Garden of Life Sport Protein Powder is a fantastic, 100% vegan product that contains high-quality ingredients that are vital for athletic recovery. It's packed with a dense concentration of branched-chain amino acids ( BCAAs ), l-glutamine, and probiotics, to name a few. It's also soy-free, gluten-free, keto-friendly, and paleo-friendly.

Garden of Life Sport Protein is infused with a proprietary Organic Muscle Recovery Blend. A single serving scoop provides a massive 5.5-gram dose of branched-chain amino acids (BCAAs) and 30 grams total of protein. On the spectrum of vegan sport protein powders, there are few products that contain more BCAAs and protein volume than Garden of Life Sport. It's also certified USDA organic, Non-GMO Project Verified, NSF Certified for Sport, and contains no added sugars. For more information, check out this review of Garden of Life Sport: Vanilla & Chocolate flavors.

Vega Sport Protein Powder

Designed with high-performing athletes who prioritized recovery with the best ingredients and protein sources, Vega Sport Protein Powder is a powerful option that also provides one of the highest concentrations of amino acids and overall protein content. In total, it contains a whopping 5 grams of BCAAs, as well as cherry concentrate and turmeric extract to help buffer inflammation.

Vega Sport Protein Powder contains a robust protein blend that contains pea, pumpkin seed, sunflower seed, and alfalfa. And because it's entirely grain-free and contains only two grams of sugar per 30-gram scoop of protein, this is among the few paleo-friendly vegan protein powders that are equipped for athletes. This review of Vega Sport Peanut Butter, Chocolate & Vanilla flavors provides a more in-depth look at what the protein powder taste like.

Sunwarrior Warrior Blend Protein Powder

Sunwarrior's Warrior Blend is a plant-based protein powder that's 100% organic, non-GMO, raw, vegan. This athletic-minded vegan protein powder provides a huge serving of 5.8 grams of BCAAs, which is right up there with some of the top whey protein powders. In addition to being a zero-sugar/ketogenic-friendly and paleo-friendly protein powder , Sunwarrior Warrior Blend also contains ancient sea salt, ground coconut, and MCTs (medium-chain triglycerides), which offers a nice addition for endurance athletes who need to replenish.

Warrior Blend Natural flavor is virtually tasteless and contains no Stevia. So for those who are sensitive to such sweeteners and prefer a Stevia-free protein powder, this is a great tasting option that doesn't compromise on performance.

Sunwarrior Warrior Blend Natural Review

If you're looking for a paleo-friendly vegan protein powder that tastes completely transparent and aids in recovery for even the most rigorous of exercise, then Sunwarrior Warrior Blend Natural is a smooth, natural choice. It's virtually flavorless and stevia-less, so it's up to you to bring in the flavor, whether you're adding it to a smoothie or mixing it with your milk and oats.
Related Videos about Best Plant-Based Protein Powders for Athletic Recovery :
3 Best Plant-Based Protein Powders for Athletic Recovery
best plant-based protein powder for building muscle, best plant-based protein powder for weight loss female, garden of life organic plant-based protein powder, vega sport protein powder, kos organic plant based protein powder, plant-based protein powder vs whey, best vegan protein powder uk, best vegan protein powder reddit,
Recommended Posts
November 1, 2022
October 10, 2022