---
15 Super Easy Gift Ideas for Easter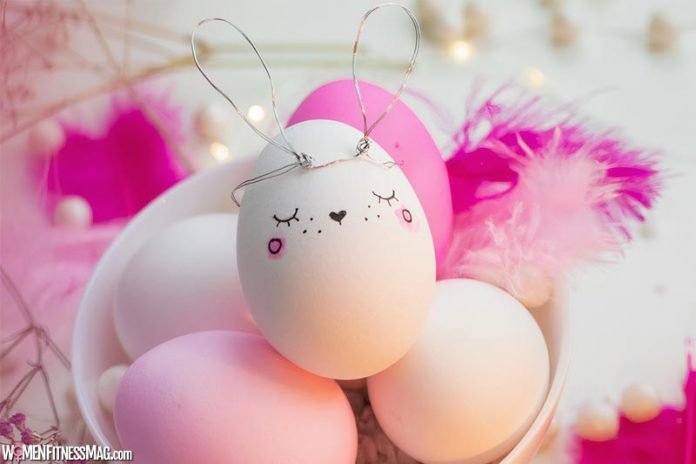 15 Super Easy Gift Ideas for Easter : Easter is a special time. Families look forward to celebrating Easter for religious reasons and because it marks the beginning of spring. Bunny rabbits, eggs and pastel colors are reminiscent of when the earth awakens and birds, trees, and the sky comes to life again.
It's a time to dress nicely, to hunt for hidden decorated eggs and receive small, fun gifts. If you are searching for that perfect Easter gift for a child, sibling or adult friend, below are 15 super easy gift ideas that are sure to bring a smile to their face!
Jelly Belly Cocktail Classics.

Let's face it; jelly beans are an Easter staple. And Jelly Belly's have long been known for their interesting flavors. This gift box comes complete with flavors such as pomegranate cosmo, pina colada, strawberry daiquiri, mojito, and peach Bellini. They don't contain alcohol.

Scuddles Outdoor Picnic Blanket.

Easter marks the start of outdoor time which means picnics, hikes, and camping. The Scuddles Extra Large Picnic & Outdoor Blanket is just waiting for a lunch spread, and you won't have to worry about the damp ground sneaking through!

Dash Rapid Egg Cooker.

Even after the egg hunts are over, you're still going to crave the versatile egg. The Dash Rapid Egg Cooker has a 6 egg capacity and rapidly cooks soft, medium or hard boiled eggs. Perfect for big families or planning ahead, what could scream Spring more than an egg cooker?

Visa Gift Card.

When you want something for your friend or loved one that can be personalized with your favorite Easter photo along with text on the front of your choosing, Visa Gift Cards makes for a thoughtful gift that they can use however they wish.

Herb Garden Kit.

This complete gardening kit is perfect for those that don't have a lot of gardening space outside or the weather hasn't warmed enough for planting. The kit arrives with wooden herb planters, expandable soil discs, chalk, instruction booklet, and of course seeds to grow thyme, basil, and oregano.

Floral Gardening Tools Set.

Made of rust-resistant high carbon stainless steel, these gardening tools are made to withstand the wear of the gardening season. The floral gardening set comes with a hand rake, garden gloves, a garden shovel and garden clippers. Feminine and comfortable, the gardener in your life will love digging in with these beautiful tools.

Easter Egg Bath Bombs.

For those who love self-care and comfort, this pastel pack of bath bombs is even better than chocolate because there is no reason to feel guilty afterward! The soothing fragrances and gorgeous colors will leave the bather feeling blissfully relaxed.

Spring Has Sprung Doormat.

From the Elrene Home Fashions Store, this cute, vintage door mat welcomes the season with its truck overflowing with spring flowers and greenery. The nonslip back makes it useful anywhere, inside or out, and is the perfect way to formally welcome spring.

Tulip Necklace.

This delicate necklace is available on Etsy with various metal and engraving options. Choose from gold, silver, and rose colored metal and between 15" and 20" in length. A tulip is the default engraving but you are welcome to offer your own idea.

Mario Badescu Spritz Mist Trio.

This 3 pack of facial sprays to enliven the spirit come in rose, cucumber, and lavender. These spritzes refresh, hydrate, and infuse various botanical benefits that will add a boost to anyone's daily skin care routine.

La Vie En Rose Apron.

Want to cook Easter dinner in style? This floral apron is right on the mark with its various hand-painted blossoms that run playfully along the bottom. Fashioned of flax-colored linen, the apron celebrates Easter and oncoming spring so well the gift recipient might just wear it long after dinner preparations are through.

Essex Bunny Garden Sculpture.

This family of bunnies is waiting to be placed in any blooming garden, patio or lawn. Each bunny has its own distinct personality, size, and is poised for pleasing visitors with their adorable, whimsical nature.

Carrot Cake Vegan Candle.

Carrot cake is a popular Easter dessert, and how better to celebrate the essence of spring with the scent of lingering carrot cake. Made of natural soy, a portion of the proceeds even go to eco-friendly charities.

3D Bunny Coffee Mug.

Surprise! There's a bunny in your coffee. This impossibly cute mug will grow to be your favorite because after just a few sips, the bunny's ears appear. Once the drink is done, the bunny arrives to brighten your day.

Carrot and Neroli Shea Butter Hand Cream.

Infused with avocado, neroli, and carrot, this hand cream has a floral and citrus scent that offers a lighter version to heavier winter creams now that the air is getting warmer.
It's Easter time again! Celebrate the season with easy gifts that are sure to fit your budget and make them smile.
Related Videos about Super Easy Gift Ideas for Easter :
15 Super Easy Gift Ideas for Easter
easter gift ideas for adults, easter handmade gifts, handmade easter gifts for adults, easter gifts to make and sell, easter gift baskets, easter gifts for families, easter gifts for kids, easter hamper ideas,
Recommended Posts
November 1, 2022
July 12, 2022