---
15 Self Care Activities To Do This Season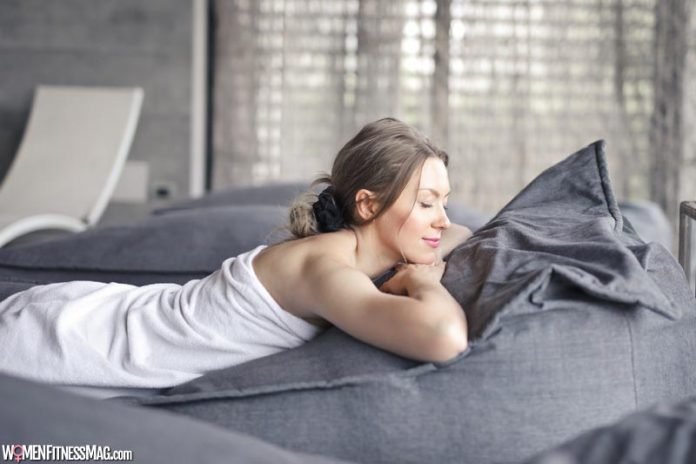 15 Self Care Activities To Do This Season : School's out! As children, summer used to be the most exciting time of the year because we finally got a much needed break from school. As adults, however, we no longer have summer break to relax and unwind.
But that's no cause to despair! The sun is shining bright, birds are chirping outside, and the days are longer, giving you the perfect opportunity to engage in some self care.
So here are 15 self care activities you can do this season.
Go for a picnic in the park

Pack up a picnic basket and head to the park for a nice meal outdoors. Spending time outside has shown to reduce anxiety and stress levels, and improve mood. You can also use the picnic as an excuse to spend quality time with your family and improve bonding.

Explore your city

We can spend years living in a city without becoming acquainted with all that it has to offer. This summer, head out into the city and discover its libraries, museums, malls, parks, eateries, and streets.

You might discover a hidden gem!

Get some ice cream

What's a summer without ice cream? Cool down this summer with some ice cream, frozen yogurt, shaved ice or popsicles. The possibilities are endless with so many flavors and toppings available!

Read a book outdoors

With longer days in the summer, you have extra time to catch up on your reading. Take your book outside and enjoy it while soaking up the lovely sun. To make this experience even more relaxing, take a tall glass of cold water or iced tea with you.

Get in the water

Swimming is an effective way to lower chances of depression and anxiety, and improve sleep. It's also a fun way to cool down in the summer.

This season, get a membership at your local pool, or visit the beach! If you're feeling ultra-fun, go to a water park to enjoy some water rides.

Eat your favorite summer fruit

Watermelons, oranges, strawberries, peaches and mangoes — this season brings with it so many delicious fruits. So treat your taste buds and health by indulging in some summer fruit.

If you're not a huge fan of eating fruit on its own, try a new fruit salad recipe or drink it up in a refreshing smoothie.

Take a scenic walk

Spending time in greenery has shown to boost attention, memory, creativity, and reduce stress. Taking a walk is not only helpful for your mental health and happiness, but is also a great way to get some exercise.

Get a massage

Getting a massage has numerous benefits — it helps in reducing stress, alleviating muscle soreness, tension, and pain, lowering blood pressure, improving immune function, and increasing energy and alertness.

You can visit your local chiropractor's office or scout Google for the best massage centers around you.

Go for a beauty treatment

Self care includes taking care of your appearance. Going for a beauty treatment can help you feel more confident in your skin.

Depending on your requirements, you can get a temporary beauty treatment such as a facial or a more long lasting treatment such as cosmetic injectables. Temple fillers, for instance, are currently in vogue as they can improve the shape of your face.

Meditate or do yoga outdoors

From monks in the Tibetan mountains to young mothers in North America, yoga and meditation is touted by all for its benefits for the mind and body. Practicing meditation and yoga this season can help you build focus and find mental peace.

Buy yourself some fresh flowers

Fresh flowers are plentiful in the summer — and who doesn't like getting flowers? Instead of waiting for someone to get you flowers, give yourself some fresh flowers as an act of self love and care.

A good bunch of flowers can also add a pop of color to your home, pleasing your aesthetic senses and lifting your mood.

Disconnect

Turn off your phone, put your laptop aside, and maybe even deactivate your social media. Constant notifications on your phone, communication through social media, and information overload can exhaust your mind.

Disconnecting from social media and technology for a day, or even more if you can afford it, can help you feel grounded.

Give yourself an at-home spa experience

A spa day is an amazing way to relax, but not everyone has the time and money to spend on a spa. But no worries, you can create a spa experience for yourself at home!

You can do a mud mask, draw yourself a nice bath, and give yourself a comforting aromatherapy treatment at home.

Get your hair done

New hair, new you. Experiment with a new hairstyle this season. You can get a cut, a color, or a blow dry to jazz up your look.

Start a gratitude journal

Starting a gratitude journal is simple — every night, you write about at least one thing you are grateful for. This helps you think more positively and feel happier about the good things in your life.
Related Videos about Self Care Activities To Do This Season :
Self Care Activities To Do This Season
fun self-care activities for adults, self-care day ideas at home, self-care things to do when bored, self-care ideas pdf, top 10 self-care tips, emotional self-care activities, self-care ideas for mental health,
Recommended Posts
June 10, 2023