---
10 Far-Reaching Benefits of Stretching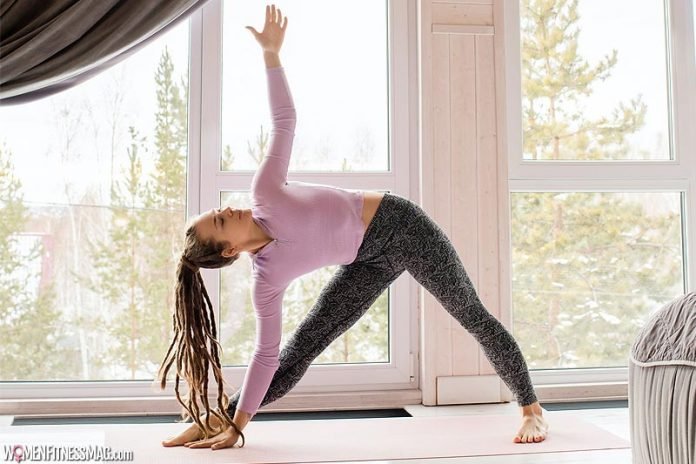 10 Far-Reaching Benefits of Stretching : Stretching before a workout is a must – we all know we have to ensure our muscles are warmed up and ready for exercise. But, did you know just how many benefits stretching can have for the body?
From seated stretching exercises at your desk to a stretching routine in the morning before you get ready for work, there are loads of ways to incorporate stretching into your day. Here are just some of the reasons why you should give it a go – some you may never have thought of.
Increased Range of Motion

Stretching every day will gradually help you move your joints through their full range of motion. This is something that we'll look at in more detail throughout this article – an improved range of motion has so many benefits on your day-to-day life.

Essentially, this better freedom of movement will make daily life easier and more enjoyable – completing daily tasks will be less challenging.

Better Blood Flow

Regular stretching can help improve the blood flow to your muscles, which is particularly beneficial after a workout. That's because it will help your muscles to recover faster after an intense workout, meaning you are less likely to feel aches and pains the following day, leaving you ready for your next workout sooner.

Increased blood flow also results in more oxygen and other nutrients being delivered to the body. This will further help you recover after exercise and reduce the chance of injury.

Perform Better During Sports

We've seen how important it is to stretch during the cooldown part of your workout, but it's also essential to stretch before you begin.

Thoroughly stretching before your workout will ensure your muscles are engaged and ready for exercise. This can lead to better performance, too. This is linked to the increased range of motion we talked about earlier.

By improving your range of motion through stretching, you will be able to engage more of your muscle, leading to you gaining strength in that muscle as you exercise it regularly. More range of motion means you will be able to do more exercises – so don't be put off if there are some moves you can't do at first. Keep stretching, and you should get there eventually!

Improved Flexibility

Improved Flexibility

Of course, regularly stretching will help you become more flexible – the more you perform a particular stretch, the more deeply you will be able to get into it. This, in turn, can help make daily tasks easier and help you stay active and mobile as you get older.

Can Relax Your Mind

Stretching is meant to be relaxing, and it can feel particularly good if you focus on breathing at the same time. So, make your stretching session mindful – don't allow yourself to think about what's for dinner later!

Better Posture

A sedentary lifestyle slumped over a desk all day does nothing to improve posture, but regular stretching can help combat some of the ill effects. Look for stretching exercises that target particular muscles to help strengthen them and improve your posture. A good posture is crucial for overall health – improving blood flow and nerve function, and reducing back pain.

Good for De-Stressing

Stress often causes the muscles to tense up. Stretching relaxes the muscles and can therefore be an effective tool in stress relief. If you can feel the tension in your body, focus on stretching and relaxing these muscles in particular.

Can Ease Tension Headaches

Stress can also contribute to tension headaches – they are caused when the muscles in the neck and head tense up. So, stretching when you feel a tension headache coming on could help reduce the pain typically associated with them.

Can Help With Back Pain

Can Help With Back Pain

Most of us have suffered from back pain at some point – it can really hinder daily life. So, you'll be pleased to know that simple stretches can help reduce the chances of getting a sore back.

Again, this is linked to the fact that stretching improves your range of motion. Tense muscles can't move as freely, and this can be a cause of back pain. So, stretching can help relieve tension and, therefore, back pain.

Makes Daily Tasks Easier

Once again, we're talking about an improved range of motion. It might sound simple, but achieving a bigger range of motion through stretching can help make daily tasks easier. Anything that involves bending should be easier when you've been stretching and improving your flexibility. From getting in the car to bending over to clean up after your family, you are sure to be amazed at the difference stretching can make in your life.
Related Videos about Far-Reaching Benefits of Stretching :
10 Far-Reaching Benefits of Stretching
mental benefits of stretching, benefits of stretching before bed, benefits of stretching after workout, 10 benefits of stretching, 5 benefits of stretching, benefits of stretching before workout, benefits of stretching sore muscles, does stretching tone your body,
Recommended Posts
July 30, 2022
July 12, 2022